Strong Wind, Rain Hit East Coast
Stormy weather continues to snarl traffic in the New York metropolitan area, after heavy winds and rain swept through the region. Winds up to 60 miles an hour were recorded in some parts of the city on Wednesday.
All three of the region's major airports were still experiencing delays on Wednesday night. LaGuardia reported average arrival delays of about two and a half hours. John F. Kennedy Airport was reporting some arrivals up to four hours late. And at Newark Liberty, some arriving flights were delayed an average of three hour. Travelers who are flying are advised to check with their local carriers for the latest information on flight delays.

NJ Transit and Amtrak were still reporting residual delays on Wednesday night. An NJ Transit spokesman said most trains were back to running on or near schedule. Earlier, the agency was forced to suspend service due to a tree knocked onto some overhead wires in Secaucus. Amtrak service was also temporarily suspended earlier in the day. NJ Transit's Midtown Direct line has been re-routed through Hoboken for the remainder of the evening.

Hundreds of power outages were also reported throughout the metropolitan area. As of 7:30 p.m. on Wednesday, Con Ed was reporting more than 3,000 customers without power. The Long Island Power Authority reported more than 3,300 customers without power. Both were working to restore power as soon as possible.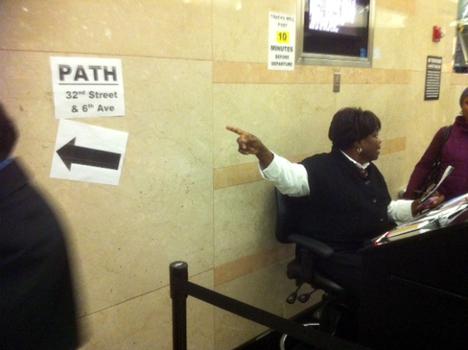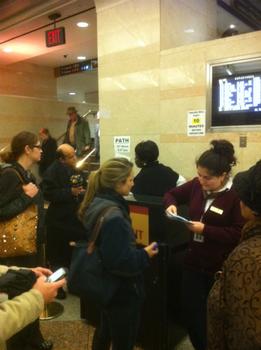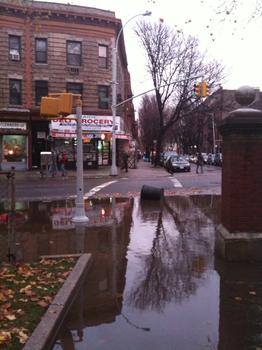 of