Volunteering on the Holidays and Throughout the Year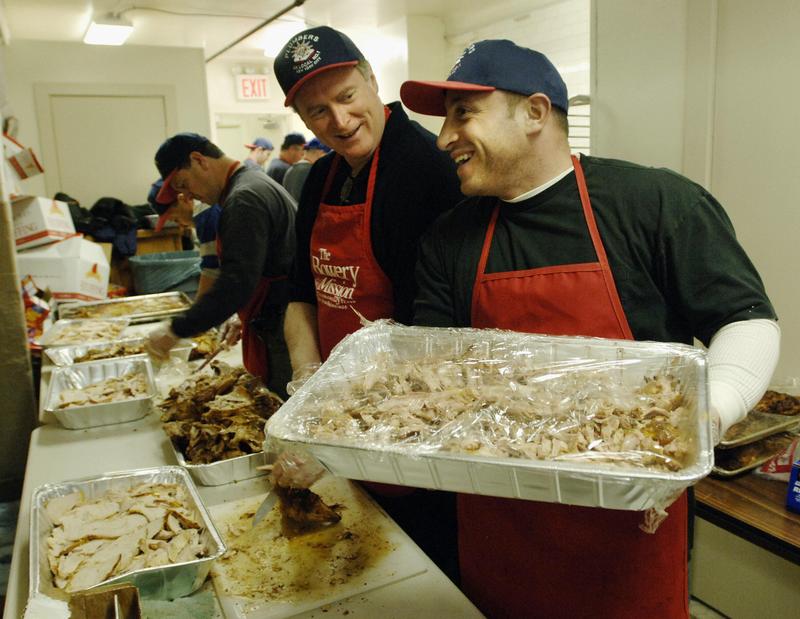 The holidays are often a time when more people consider volunteering. So many, in fact, that volunteer organizations sometimes have to turn them away.
Bowery Mission, for example, opened up nearly 900 volunteer slots for Thanksgiving week at the beginning of October. Edward Morgan, president of the group, said all of those spots were filled before the end of the month. The group is encouraging those who still want to help out to donate food or money to the group, to help pay for meals.

He also said the group tries to get another message out: "There are 364 other days in the year, and we would just love to have you."

Bowery Mission's programs include a Wednesday evening medical care clinic, and residential recovery programs for the homeless.

Joel Berg, executive director of the New York City Coalition Against Hunger, agreed that there's a spike in volunteering during the holidays. "There's a tidal wave of volunteers on two days out of the year: Thanksgiving and Christmas," he said. "The hard truth is, that virtually every soup kitchen, and food pantry and holiday feeding program in New York has far, far, far more people on those two days out of the year than they could ever possibly use."

Berg said the problem is keeping people on board for the rest of the year, especially to help out with work like grant-writing, helping people build up their job skills, and political advocacy.

"Volunteerism, as vital and appreciated as it is, is not the long-term answer to the problem," he said. "The long-term answer is going back to a time where government and economic policies created living-wage jobs, and a safety net," he said.

In addition to coordinating volunteer work at homeless shelters and soup kitchens, many organizations are moving toward offering more programs to help people develop skills like computer literacy, creating resumes, and strengthening other job skills.

Anne Corry, with the group New York Cares, said the holidays often provide a chance to get that message out. "It's the perfect opportunity to communicate, to educate the general public, on the need that exists 365 days of the year," she said.

New York Cares sponsors programs that Corry said help break the cycle of poverty, like tutoring children and adults, and financial literacy programs. "The best way to help someone not be hungry on Thanksgiving, is to help them, for example, build their skills, build their resume skills, help them prep for the GED," she said. "Those are the kinds of projects New York Cares offers throughout the year."

All three groups offer online tools to help volunteers match their interests and talents with specific volunteer work. If you're interested in volunteering, visit their web sites, listed below.