At the Whitney: It's a Small World
A pair of men's briefs barely bigger than a silver dollar. Racks of suits barely two feet tall. Vitrines full of thousands of handmade ceramics—none of them bigger than a thimble.
In a wonderfully eccentric solo exhibit at the Whitney Museum—part Victorian curiosity cabinet, part Barbie Dream House—Seattle-born sculptor Charles LeDray takes the objects that we most fetishize and reduces them to so many useless trinkets. There is a miniature straight jacket, teeny tiny books carved out of bigger books and absolutely ethereal carvings made out of human bone, including a miniature model of the solar system that could fit in the palm of a child's hand.
It may sound precious, but LeDray's dry humor keeps it whimsical. Besides, in an era that's all about big and overproduced, there's something refreshing about seeing so many crafty bits created by an artist's own hands. (Unlike a lot of his contemporaries, LeDray doesn't outsource his fabrication and will often spend years working on a piece.)
Among the stand-out items: a web made of miniature clothing, a delicate ear of wheat pieced together out of human bone and a stuffed cat licking its bottom—not to mention, the ensembles (at the exit) of diminutive clothing and invented magazines with names like Jocks. All of it is totally weird, in only the best, most engrossing way.
Charles LeDray, workworkworkworkwork, is up at the Whitney Museum through Feb. 13. Do not miss it!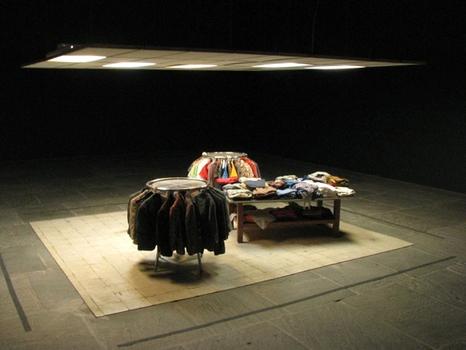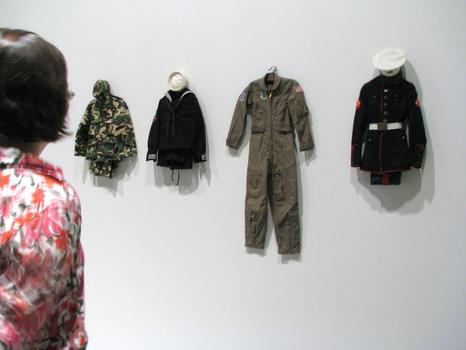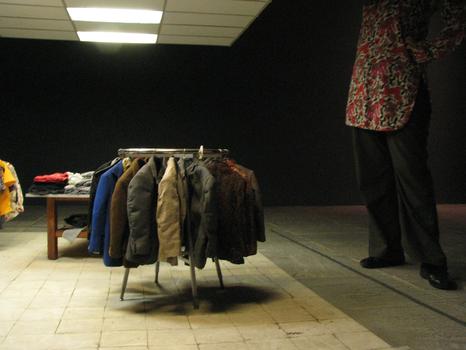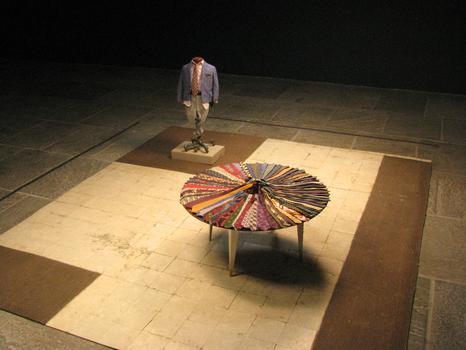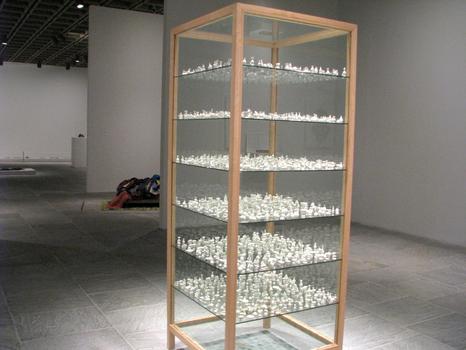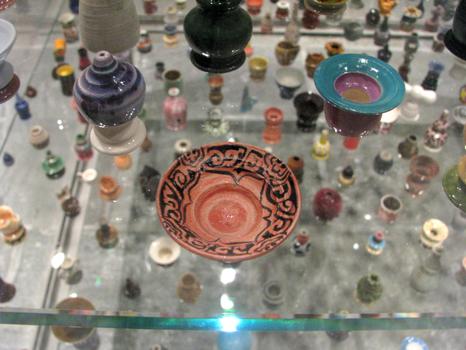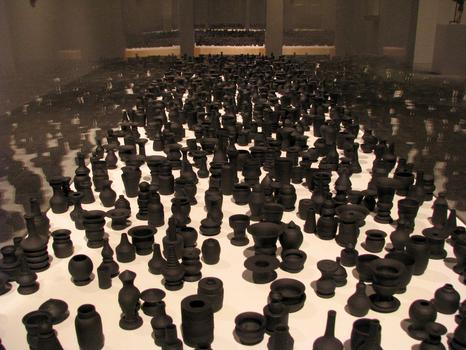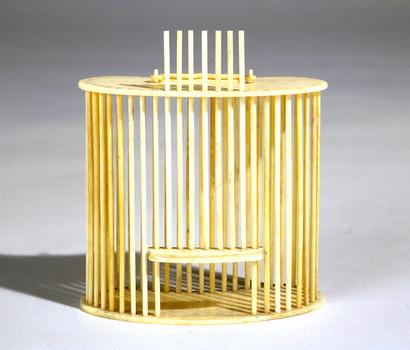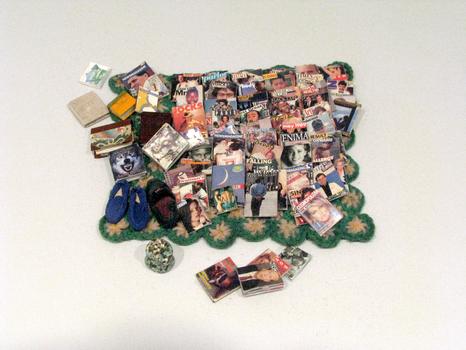 of