Clinking Glasses at the Moth Ball
Last week, New York City's literary types cast off their plaid shirts and separated themselves from their laptops to toast the Moth, a New York non-profit that does live storytelling, at its annual benefit, the Moth Ball. Floor-length fur coats, bow ties and layered gossamer skirts flitted around the Beaux arts architecture at Capitale, where the underdressed could pick up a '30's-style feathered headband or a plastic cocktail ring to get into the night's theme. Not an air kiss or a schmooze was spared as guests clinked the ice in their gin-and-tonics, eventually settling in the ballroom for a silent auction, dinner, and live storytelling event hosted by Comedian Mike Birbiglia and Author Jonathan Ames. Author Calvin Trillin was this year's honoree, noted for writing what he calls "the only book ever written about parking."
Bons Mots:
Mike Birbiglia on The Moth: "I always described the Moth as New York City's best kept secret, and now I can't say that anymore. Because the Moth is very popular. It's so popular that even douche bags like it, and that's a real mark of success."
Matteson Perry on the difference between the U.S. and Spain: "In America, if you do anything, even something as small as a 5K fun run, you have to sign a waiver that says you can die jogging. In Spain, to do the running of the bulls—at which you run with live bulls—you step through a fence. That's it. We warn people that bags of peanuts may contain peanuts. They do nothing."
Adam Gopnik on New York City, post-9/11: "In those years we were all asking ourselves should we leave New York...I was being bombarded with real estate literature from Connecticut—where all writers go and become alcoholics and write bad autobiographical plays. I knew that we could stay in New York because I understood that all we really wanted from this city was to go on bumping into Charlie Ravioli as long and often as we can."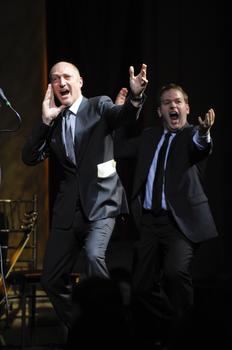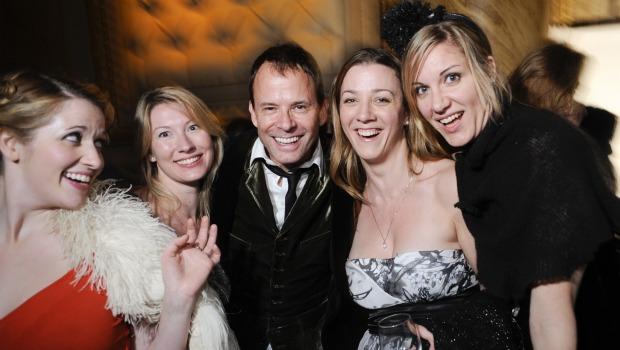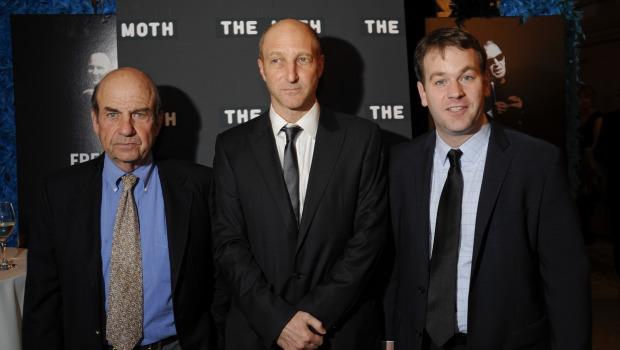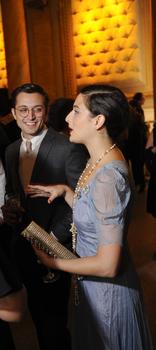 of