Tax Returns Show Guggenheim Spends Big on Executive Compensation
It's no secret that New York arts institutions have been hit hard by recent economic times. And if you're inclined to do a little digging, disclosure laws regulating non-profits make it possible to find out whether a company's finances are thriving or floundering.
Take the case of The Guggenheim Foundation. It recently released its 2009 tax returns, which reveal that its finances are less than rosy. Although the company did better in 2009 than in the previous year, the Guggenheim's returns show that the museum spent $18 million more than it took in that year. The foundation's endowment also shrunk by a few million dollars. Plus, it has big plans to build: In addition to running its iconic Fifth Avenue Manhattan museum, the Guggenheim operates satellites around the world and plans to open a 450,000 square-foot museum in Abu Dhabi soon.
But perhaps more surprising than the company's financial health is the museum's executive compensation. According to tax documents, former Museum Director Thomas Krens made $1 million in 2009 as part of a bonus paid for "twenty years of service and the successful completion of certain performance goals." The museum's current director, Richard Armstrong, made $612,000 in his first year as director, and several other museum execs raked in annual salaries ranging from $300,000 to $600,000.
Ken Berger, president of the New Jersey non-profit watchdog Charity Navigator, doesn't think those high salaries are appropriate for non-profit executives. "If you are supposed to be providing a public good and a public purpose, you should not be in the top half of 1 percent of wage earners in the United States," Berger says. "It's as simple as that."
Berger went on to say that the average CEO salary has increased, even when adjusted for inflation. However, salaries for New York City arts execs have been growing at an even faster rate. In a recent study, Charity Navigator found that the average annual CEO salary at American non-profits with budgets of between $50 and $100 million was $336,104. The budget of the Guggenheim foundation fits into that category, and Armstrong made close to double the average CEO salary in his first year as museum director.
Still, the Guggenheim's executive pay rates pale in comparison to other city arts institutions. They're closer to what museums with much smaller budgets pay their top officers, such as the New Museum or the Whitney. Charity Navigator reports that the New York Philharmonic, which has a $65 million budget, takes the cake for paying Conductor Lorin Maazel a whopping $2,777,753 in 2008--the highest known executive pay of any U.S. arts organization.
Defenders of those kinds of salaries argue that high compensation attracts well-connected leaders who navigate wealthy circles with ease and bring in big donors. "I don't advocate higher salaries because I want to see people driving around in fancy cars," says Dan Pallotta, author of the book "Uncharitable." "I advocate higher salaries because I think we need access to another level of talent that can start to grow these organizations. And we're not going to get it if we remove economic incentive from the picture."
But Berger says he doesn't buy that argument and neither do less wealthy donors. "It continues to chip away at the public's trust of the non-profit sector as a whole," Berger says. "And so, all of us in the sector suffer when these kind of stories come to public consciousness."
The Guggenheim declined to comment on this story. Read on for more from Ken Berger and Dan Pallotta on executive compensation.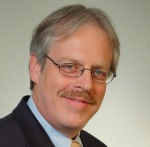 Ken Burger, President of Charity Navigator, says that NYC museums are paying executives too much:

"The salaries of the leaders of arts organizations in New York are very unusual, much higher than in other places. What is the purpose of these organizations? It's supposed to fulfill a charitable mission and provide a public good that a for-profit can't provide. You're getting tax breaks, and therefore every tax payer is helping to pay for your organization to operate. And within that venue, for people to become millionaires is wrong. If you're going to run a charity with my tax dollars and my hard-earned donations, I expect you to use it with care, with thrift, and with as much of it as possible going into the services."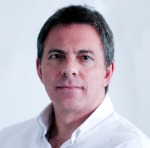 Dan Pallotta argues that the Guggenheim's salaries are not necessarily too high:
"On what basis is that too much? It might be too much, it might be way too much, it might be way too little. It's not a simple conversation, and when people look at it simplistically and make a snap, reactionary, moral judgment based on a figure, then they're not doing anybody any favors. This notion that $150,000 should be a limit, which is something that Ken has said in the past, only has the effect of drastically reducing the talent pool that's available to the non-profit sector. We're not solving social problems, and the reason we're not solving social problems is our non-profit organizations aren't big enough o solve them. They don't have the kind of scale that we really need to address these issues, and that's because the talent they are able to attract at these low salary levels. It's great talent and it's talent capable of running the organizations at these levels, but we need these organizations to be 10, 20, 50, 100 times the size they currently are."