Brenda Palms Barber
Airs Saturday at 6AM on 93.9 FM and 2PM on AM 820 and Sunday at 8PM on AM 820.
Saturday, November 27, 2010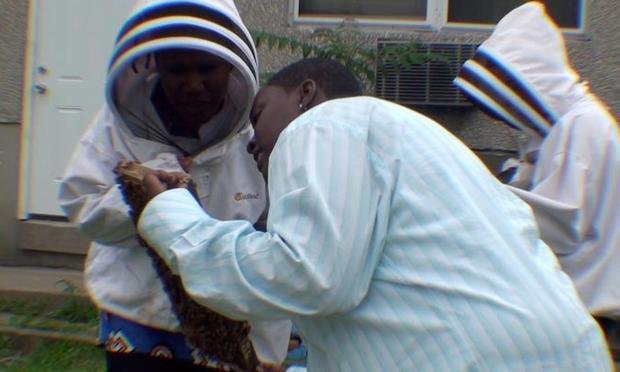 (ThePromisedLand.org)
Brenda Palms Barber is driven by a certainty that "people deserve second chances and you can choose to turn your life around." Brenda started a transitional jobs program for ex-convicts that teaches life skills through beekeeping. She takes host Majora Carter through the streets of Chicago, past churches and crack houses, to check out the beehives and chat with ex-offenders who are now the core workforce of this nonprofit enterprise.