Ethics Panel Considers Rangel Punishment Today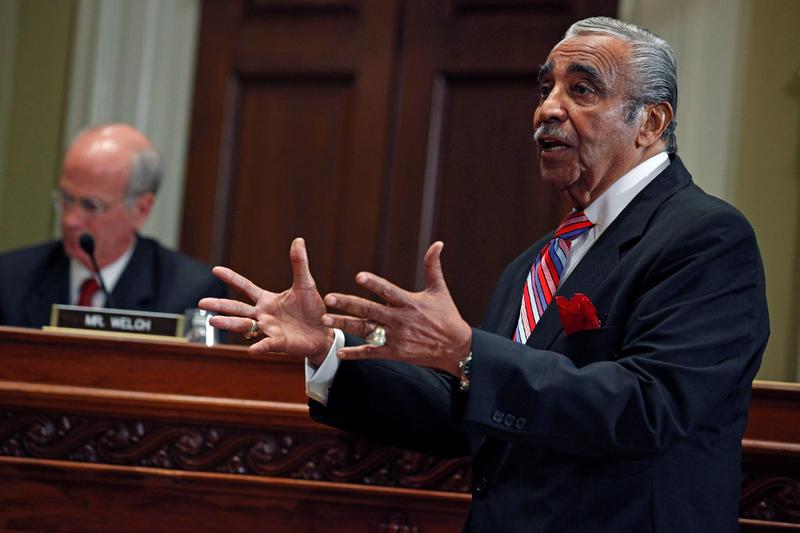 Rep. Charlie Rangel is expected to appear in person when the ethics panel reconvenes today at noon to decide what punishment the 20-term lawmaker should face for violating 11 congressional ethics rules.
While asking for leniency, Rangel remains defiant. "I knew in my heart that I did nothing corrupt nor seel my office or votes," Rangel said in a statement this morning. "How can 40 witnesses, 30,000 pages of transcripts, over 550 exhibits measure against my forty years of service and commitment to this Body I love so much?"
After a majority of Ethics Panel members recommend a punishment, it will be forwarded to the full House of Representatives to vote on the matter. How serious a punishment Rangel faces is unclear.
Rangel, the legendary Congressman from Harlem, walked out of the Ethics Panel's first meeting on Monday, saying their foot-dragging in the two year-old investigation cost him more than $1 million in legal fees and he was unable to afford new attorneys.

What may push the panel to seek a harsher punishment is Rangel's behavior throughout the investigation rather than anything he's actually accused of doing.

The ethics rules Rangel is accused of breaking range from mundane (violating a local NYC building of occupancy code) to possibly criminal (failing to pay back taxes, inappropriately using federal mail privileges for lawmakers).

Rangel's has been defiant throughout the ordeal, referring to himself more as a victim of an unjust proceedings rather than a lawmaker who broke any rules. That attitude has fueled criticism that Rangel has failed to fully accept he did anything wrong.