This Week: Must-See Arts in the City
Paintings of feet, carvings made of human bone and pod-like installations named after a common garden slug. Here's WNYC's guide to a highly interesting week in New York.
Vivid: Female Currents in Painting at Schroeder Romero & Shredder, in Chelsea. Mind-bending geometric abstractions. Hyper-saturated still lifes. And voluptuous portraits of ladies that seem inspired by manga. This little show at the newly-expanded Chelsea gallery features a round-up of the things that female painters are putting on canvas. Opens on Thursday at 6 P.M., in Manhattan.
Charles LeDray, workworkworkwork, at the Whitney Museum. If you're on the look-out for something obsessive, then look no further. This week, the Whitney opens the doors on a mid-career survey of this meticulous—some would say obsessive—Seattle-born artist. LeDray is known for creating miniatures of everyday items like clothing, as well as his sprawling installations of hand-crafted ceramics. (For a sense of his scale, check out this picture.) The exhibit covers 25 years worth of output (including pieces made out of human bone) and will feature a new installation, Casting Shadows, which incorporates more than 3,000 small black ceramic pots. Sounds like a must-see to me. Opens on Thursday, in Manhattan.
Huma Bhabha, at Peter Blum, in Chelsea. This Pakistani-born artist is best known for her seemingly haphazard, half-finished sculptures of human forms—disembodied heads and feet made out of bits of found wood, plaster and Styrofoam. On this go-around in Chelsea, she'll be showcasing her photographic works: landscapes which she covers in drawings and layers of ink, all of them revealing her continuing obsession with the random parts of the human body. Opens on Thursday, in Manhattan.
Paula Hayes, Nocturne of the Limax Maximus, at the Museum of Modern Art. MoMA's lobby gets its groove on with the futuristic space-pod pieces of Paula Hayes, which feature living plants at their cores. The sculptures (there are two of them: a horizontal wall niche and an egg-shaped vessel) are named after the leopard slug—an invertebrate known for having some of the most acrobatic sex of the Phylum Mollusca. (That's leading me to believe that Hayes has a particularly wicked sense of humor.) Through Feb. 28, in Manhattan.
BONUS: Conceptual artist John Baldessari (of the I Am Making Art video) will be in conversation with painter David Salle at The Met this Sunday at 2 P.M. A fine opportunity to catch the laidback California conceptualist in action.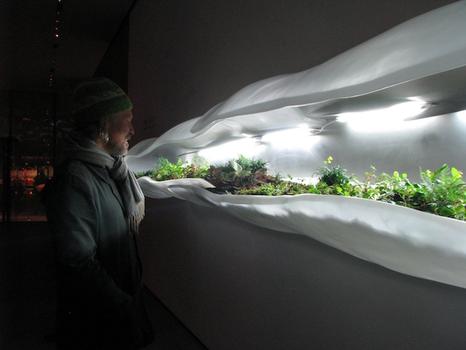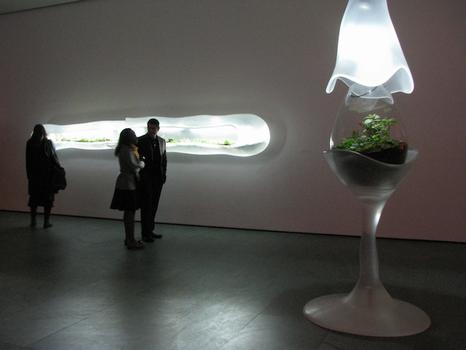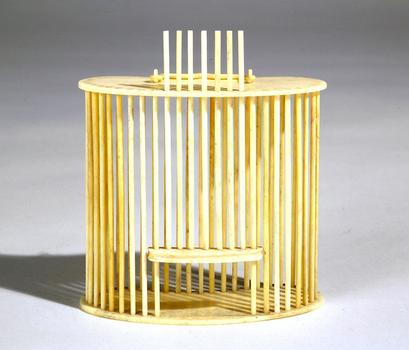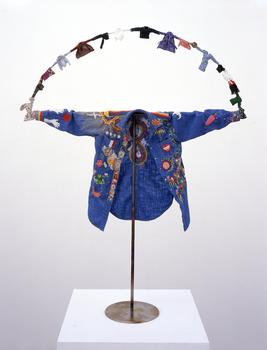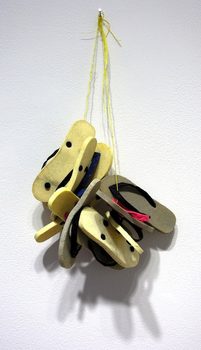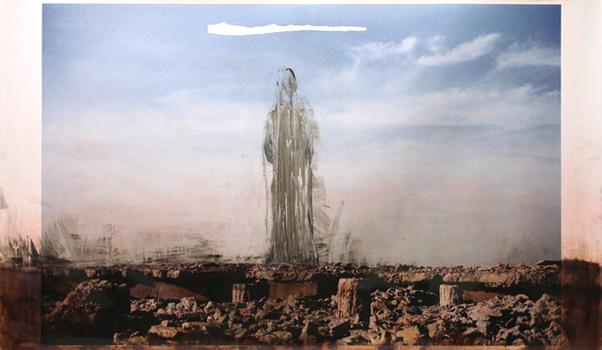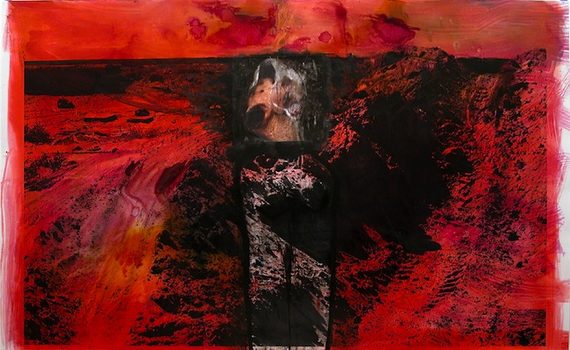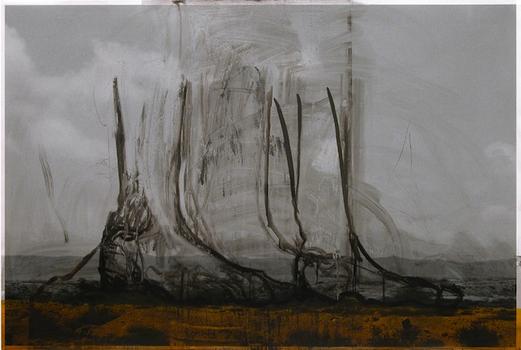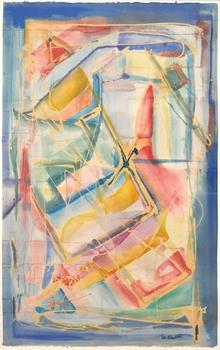 of