NY Stores Unveil Holiday Windows—Celebrity Chefs, Santa Claus, Bubbles and All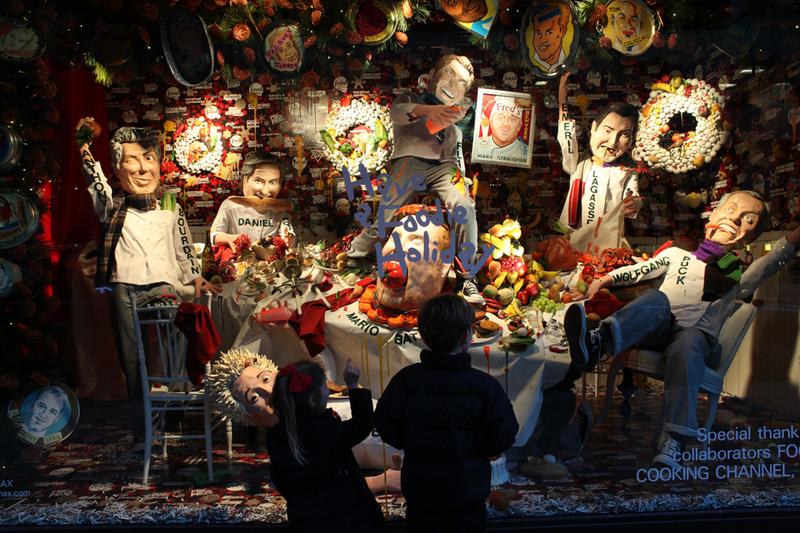 Window dresser Simon Doonan isn't a foodie. But after his employer, Barneys, decided to make "food" this year's holiday windows theme, Doonan began sketching banquet tables, food fights and giant sizzling pots with a frenzy. "I felt like Margaret Mead discovering a new tribe of people," the small, impeccably dressed man tells me at Barneys' in-store eatery, Fred's.
Doonan, who is the author of several decorating books and is married to Top Design judge Jonathan Adler, unveiled the five windows he and his team designed for Barneys at the corner of Madison Avenue and 61st Street on Tuesday. The windows are crammed with colorful caricatures of paper mache chefs, and layers of objects that foodies are incredibly familiar with, including pairs of miniature orange Crocs (the shoes chef Mario Batali is known for) and garlands of shiny copper pot scrubbers.
"Our style is very anarchic, quirky, fun, a lot of layers, a lot of mayhem," Doonan says in his lilting Reading, England accent. "It's not an ordered environment. It's an environment with artistic creative chaos. And I think that's what stops people on the street. If the window's too tidy, they don't stop."
Doonan should know by now what stops Midtown Manhattan shoppers and commuters. He's been working windows here for 25 years—that's where his nickname "Mr. Windows" comes from—and he's currently Barneys' creative director. Doonan jokes that although Artists Robert Rauschenberg and Andy Warhol were window designers for a time, as was fashion designer Giorgio Armani, he alone has stayed in it. "One of the nice things about making windows is that they're totally democratic," says Doonan. "If you're an artist and you make art and you put it in a gallery, very, very minuscule portions of the population are going to see it. Whereas windows are the opposite: it is non elitist."
When we walk down to check out Barneys' windows, there do seem to be a broad cross-section of people checking Doonan's windows out. One driver stops his car to have a look at the fairly recognizable chefs staring out of the windows, alongside a man in a Wall Street suit. In one window, Mario Batali, Bobby Flay, Emeril Lagasse, Guy Fieri with his signature squeeze bottle and Wolfgang Puck, who is chewing on a giant shrimp, are in the throes of a food fight. Another window showcases what Doonan calls the food firmament's "gourmet glamor girls"--Rachael Ray, Lidia Bastianich and Paula "Ms. Butter" Deen among them.
"One of my favorite details is Anne Burrell who is trapped in the oven with her yellow hair blazing out through the vents of the oven," Doonan says. "I always think of her in the kitchen slaving away in the heat. So, it seemed kind of fun to pop her into the oven."
A third window serves up a stew of chefs who Doonan calls "the aromatic geniuses, the trailblazers, the revolutionaries": Julia Child, Thomas Keller, Dan Barber, James Beard and Jamie Oliver. A fourth is made up entirely of recycled illycaffè packaging, including the window's manikin who is clad in a giant silver ball gown with an espresso machine crown.
Figuring out which dramatis personae from the food world to include in the windows this year took some doing, along with advice from the Food Network and food guru Lee Brian Schrager. But Doonan says he felt up to the challenge. "This year, the whole celebrity chef thing reached some kind of screeching apotheosis, and we wanted to pay tribute to that in our windows," Doonan says. "People are completely consumed with the idea of food—making food, preparing food—and it's become a spectator sport."
Doonan adds that although they take a year to design and "a horrifying amount of our yearly budget," decorating Barneys' holiday windows are the most fun part of his job. Plus, they're up for six weeks--much longer than the store's windows stay up during the rest of the year.
Barney's was not the only store to unveil its windows before Thanksgiving. On Monday, Lord and Taylor's series of 12 New York Christmas scenes went up at its store on Fifth Avenue between 38th and 39th. The store polled customers for favorite holiday memories and used them to create sentimental dollhouse scenes that include a disco Christmas, a white Christmas and a 1950s Christmas. Nearby, Macy's presents its traditional "Yes, Virginia, there is a Santa Claus" mechanical holiday window display on Broadway between 34th and 35th. Around the corner on 34th, Macy's continues its kid-friendly nostalgic look at the holidays in its windows dedicated to "Miracle on 34th Street" and Elf on Broadway.
Hop on the train uptown or take a brisk walk to check out the windows at the three B's: Barneys, Bloomingdale's and Bergdorf Goodman. Bloomingdale's doesn't have much to see in the way of mechanics--it opted to mount slick digital screens of wintry wonderlands at its store on Lexington between 59th and 60th--but Bergdorf's has gone all out. The store's windows at Fifth Avenue between 58th and 59th have a wanderlust theme and are packed with cool vintage clothes and objects (including a beautiful Royal typewriter and too many old school maps to count). The windows make you want to buy plane tickets to Japan, Scotland or even outer space--all to the tune of magical Edward Scissorhands-esque music emanating from speakers above. Once you're ready for some food, head to Barneys on Madison between 60th and 61st.
Saks Fifth Avenue unveils its enchanting window story (think the "Nutcracker" with bubbles) at 16 windows on Fifth between 49th and 50th Streets on Monday. Designers Alexander McQueen, Calvin Klein, Jason Wu, Kaufman Franco, Marc Jacobs, Marchesa, Nina Ricci, Oscar de la Renta, Proenza Schouler, and Sophie Theallet all made one-of-a-kind pieces for the windows. But 31-year-old Julio Gómez, the director of windows at Saks, says don't expect old-school mechanical shows here: "It's not about the old puppets...it's full-blown animation." Hint: Saks will project a light show on the side of its building that's meant to bring the snowflakes and bubbles in the windows to life.
If you're doing the NYC holiday windows walking tour,
Start at Macy's:
Then, walk up four blocks to Lord and Taylor:
Next, head ten blocks north to Saks Fifth Avenue:
Then, walk nine blocks north to Bergdorf Goodman:
Next, walk northeast to Barneys New York:
Walk two blocks east to Bloomingdale's: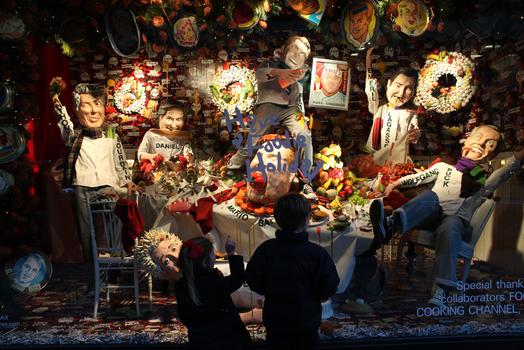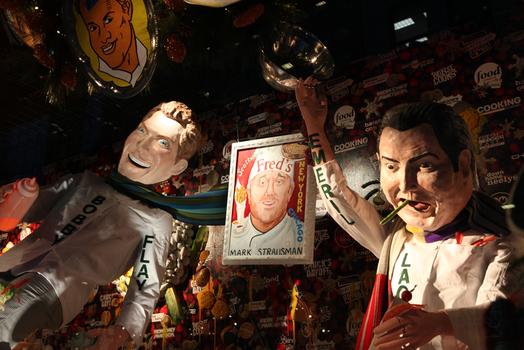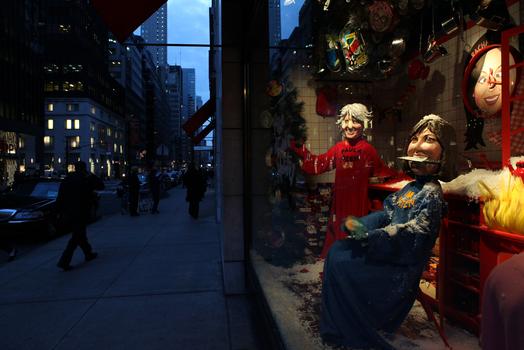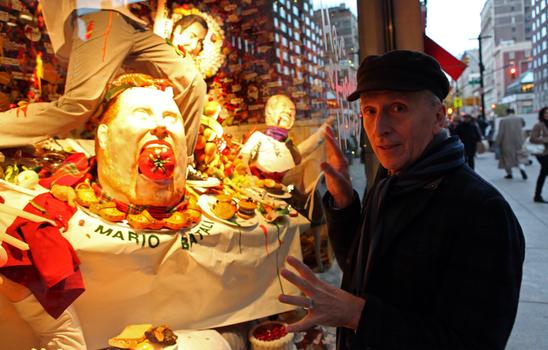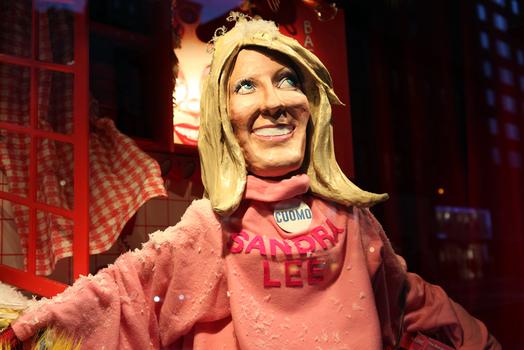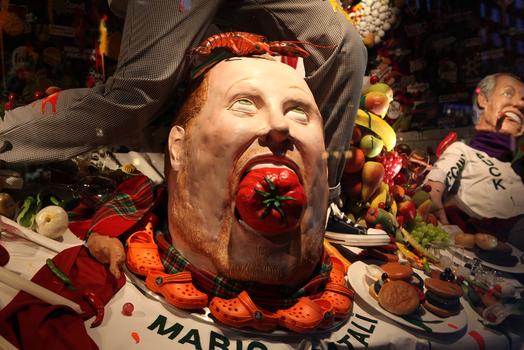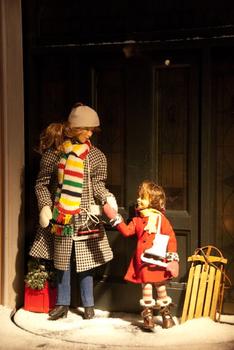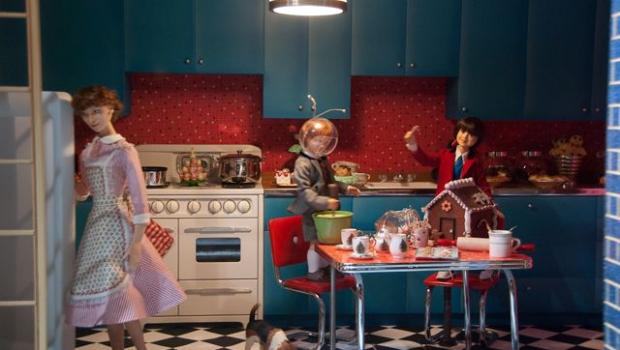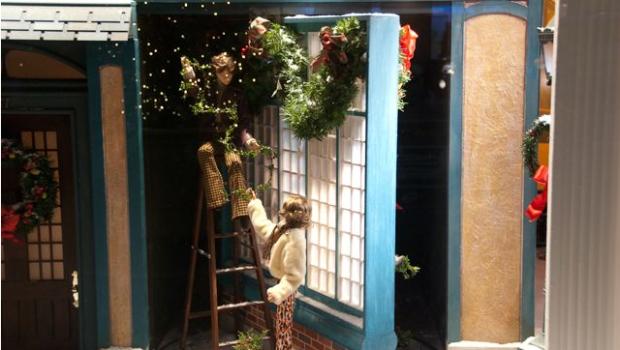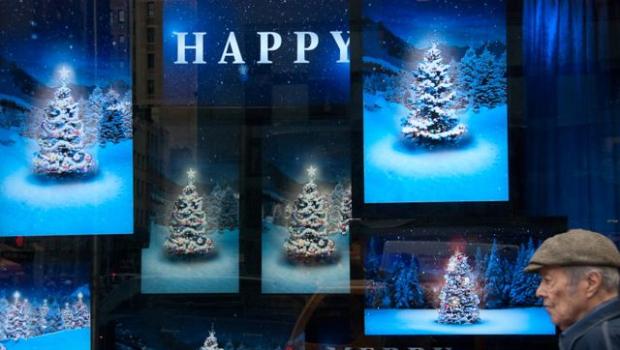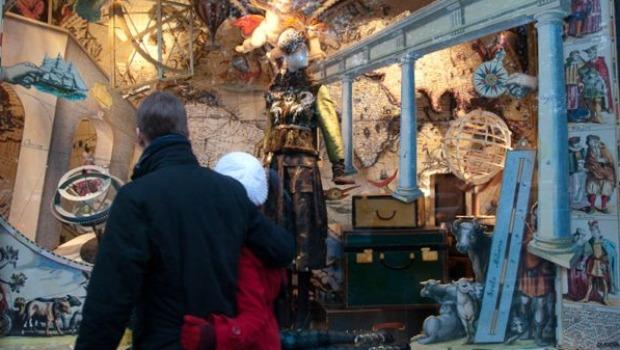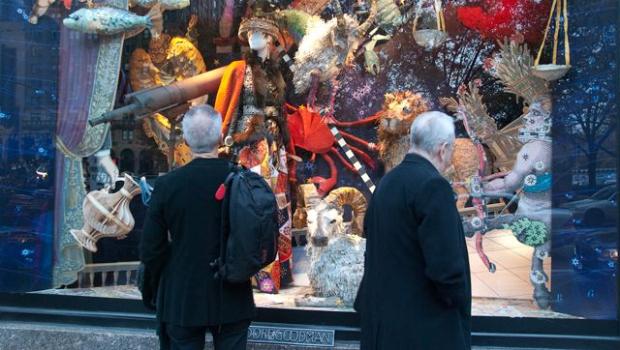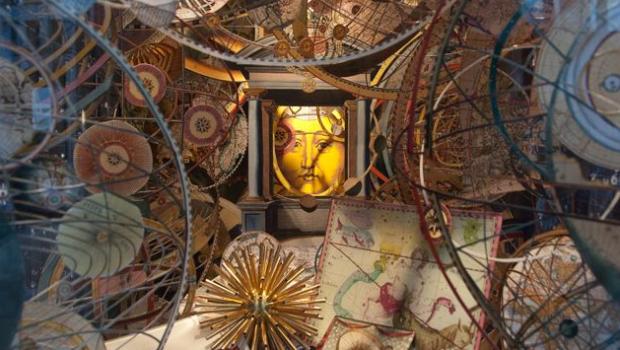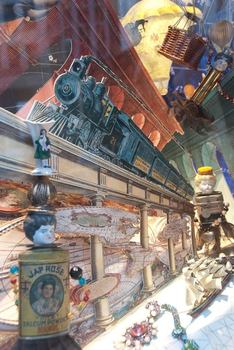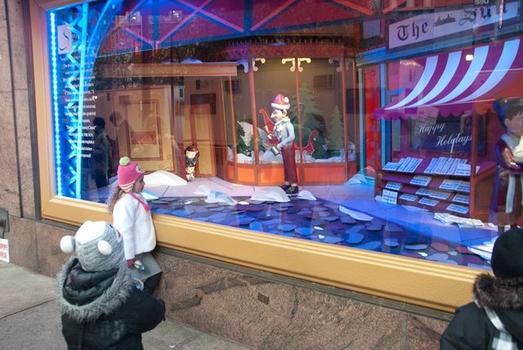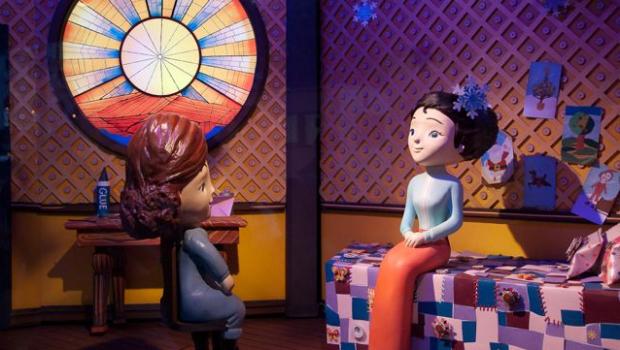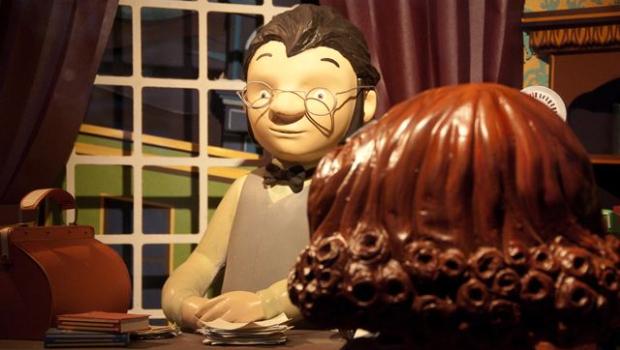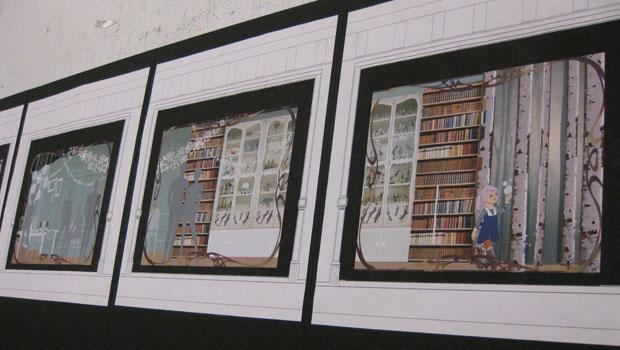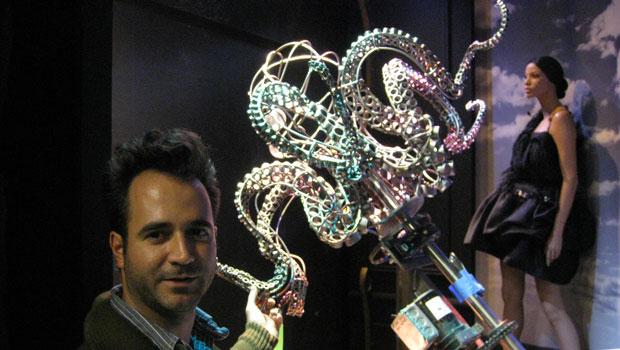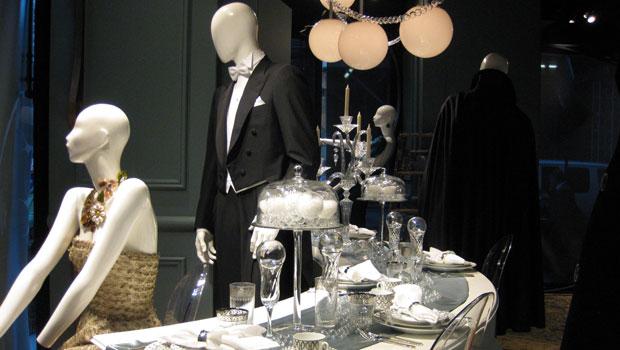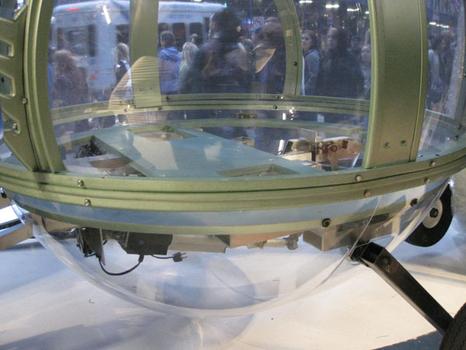 of