Norway Spruce Lands in Rockefeller Center
Friday, November 12, 2010
It didn't feel like that time of year, with temperatures in the mid 50s, but the annual Rockefeller Christmas tree has landed.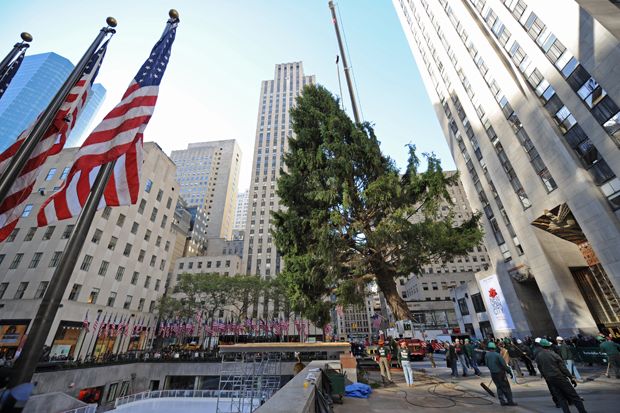 Weighing in at 12 tons, the 74-feet-high, 40-feet-wide Norway spruce was donated by Peter and Stephanie Mahopac and was cut down on Thursday in Putnam County.
The tree will be lit on November 30 with 30,000 environmentally friendly LED lights on five miles of wire, according to the Rockefeller Center Web site.
More in:
Stephen Nessen reports for the WNYC Newsroom and can often be heard live on Morning Edition.