The Takeaway
President Obama Addresses World's Most Populous Muslim Nation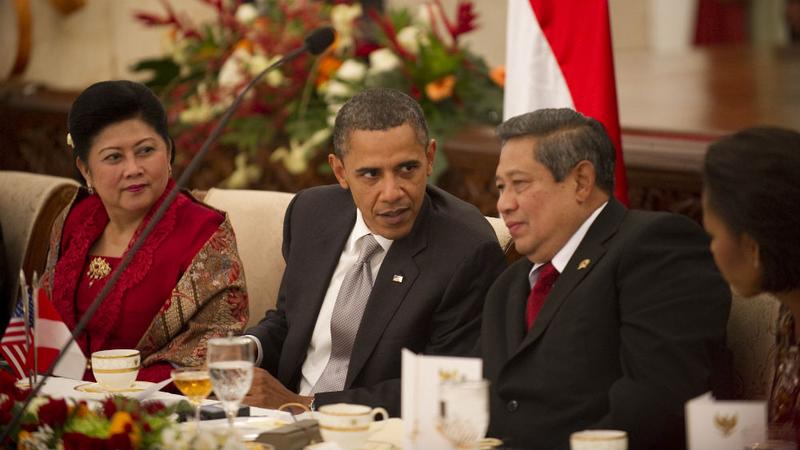 President Obama is poised to give his highest profile address to the Islamic world since his speech in Cairo a year ago. On Tuesday night, the president will speak in Jakarta, Indonesia, home to the world's most populist Muslim nation.
The president will speak before an estimated six thousand people at the University of Indonesia, where he is expected to hold up the country as a model for the values of democracy and diversity.
We're asking: if you're Muslim, what do you want to hear from President Obama tonight?
At a press conference today with the Indonesian president, Obama outlined some of the administration's efforts to reach out to the Muslim world.
"We don't expect that we are going to completely eliminate some of the misunderstandings and mistrust that have developed over a long period of time," he said, "but we do think that we are on the right path."
Obama moved to Indonesia when he was six years old and he lived there for four years. He is expected to include some of his personal stories in his speech, much like he did in the Cairo address.