Stars Shine Again on Grand Central Terminal
When visitors to Grand Central Terminal look up, the stars will be shining once again. That's because the backwards-painted zodiac on the green-hued ceiling has new LED lights that twinkle in accordance with each star's brightness in the night sky.
"Wow, wonderful," said New Yorker Hatmane Gacevic. "They look like stars in the sky, and we can look up and make a wish."
Energy efficient LED lights replaced the fiber optic ones that were installed in 1997, but burned out a year ago. The original incandescent bulbs were equally groundbreaking when they were installed in 1913, but they were difficult to replace.
The new bulbs will save $8,000 a year in electricity bills and should last 50,000 hours.
MTA Chairmen Jay Walder was on hand and threw the switch as rush-hour commuters and tourists looked on.
The 59 stars shine are set in gold leaf constellations on a bluish-green field that spans the ceiling of the station's main concourse, 125 feet above the ground.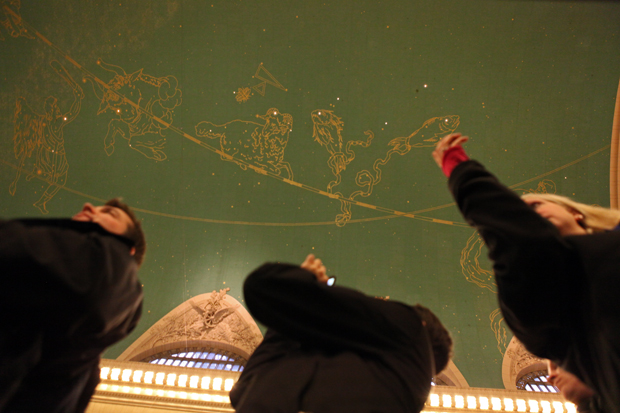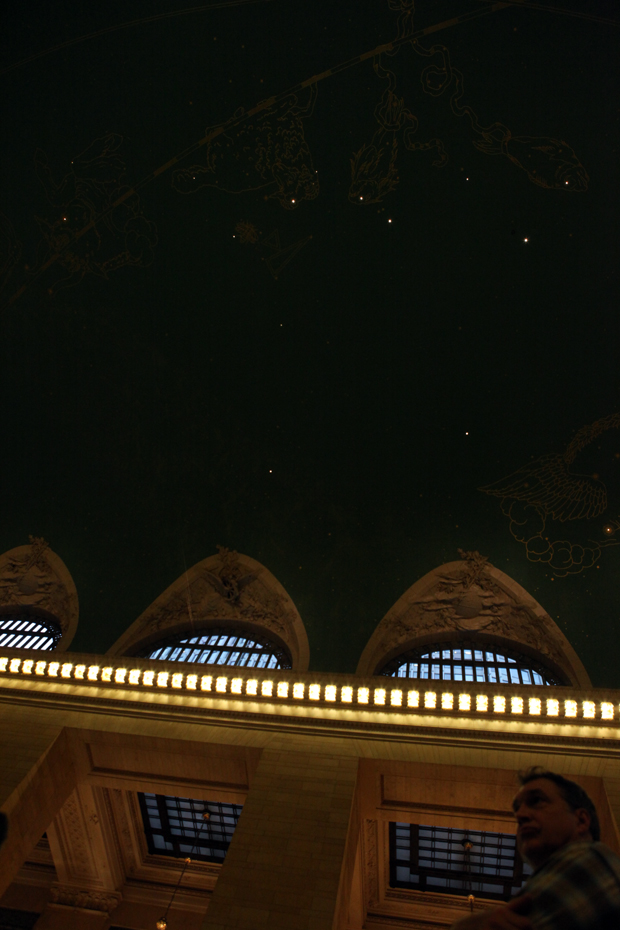 A dark exposure that highlights the newly installed lights.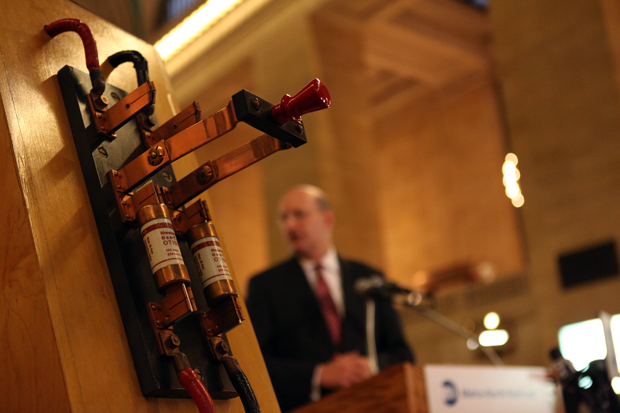 The switch that MTA chairman Jay Walder (in the background) flipped to turn on the lights.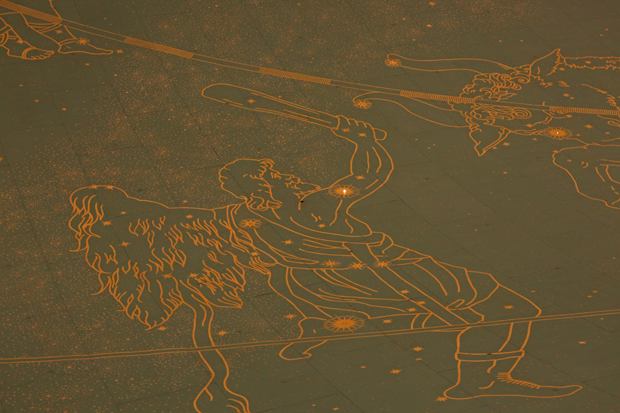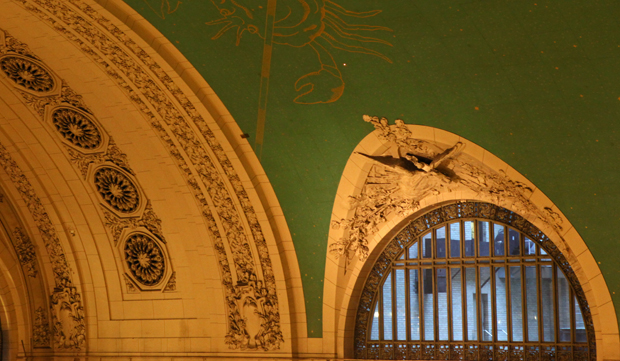 In the corner there is one brick that remains unpainted, which is said to have been left to remind visitors of GCT's grimy past.