New York City 2010 Marathon, Via Time Lapse
My second New York marathon was a difficult one. I was too nervous to sleep the night before the race. After hours of tossing and turning I got up at 5 A.M., was out the door at 6 A.M., on the Staten Island ferry at 7:15 A.M., and in Fort Wadsworth by 8 A.M. It was a brisk but otherwise beautiful, sunny day. I had pre-race jitters, but I was really looking forward to the bragging rights I'd have after finishing another marathon.
As a budding documentary filmmaker, I had decided a few weeks before race day that I would record my second marathon by strapping a tiny camera to my head. It was a special camera, a GoPro Hero, which takes a photo every five seconds. I planned to edit the photos together to create a time-lapse film of my experiences throughout the race. And while injuries and minor illnesses hindered my training leading up to the marathon, this new filming project became an invaluable source of motivation for me.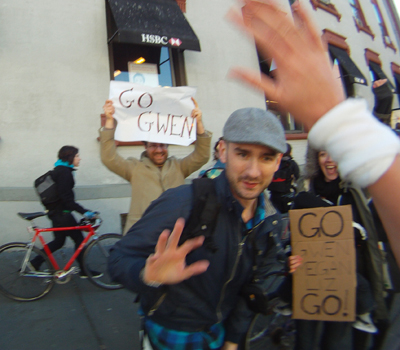 At 10:40 A.M., the gun went off. With my camera strapped to my head, I jogged over the starting line and headed across the Verrazano Bridge. It didn't take long for me to realize that this New York marathon would be tougher than my last one. But my friends, thousands of encouraging spectators and the live musical performances along the course all warmed my heart and kept a big smile on my face—for a while.
And then, after about six miles, the rumbling started in my stomach. Yikes! I hoped it would pass quickly, but the cramps only got stronger. Miles 9 through 13 were a blur of crowds, technical problems with my camera and trying to ignore the dull pains that were building in my various body parts.
At the Queensboro Bridge, I slowed down significantly. I stopped for a few moments to take in the sight of Manhattan from the bridge's best vantage point. I'm a sucker for scenic vistas.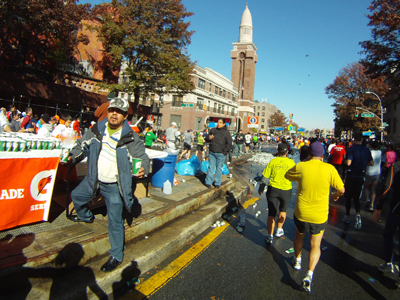 Rounding the ramp down onto First Avenue and into my last 10 miles, I felt the strongest stomach cramps of the day. Ugh. Last year I "Hit the Wall" at mile 24. But this year's wall appeared around the middle of mile 17. I could have really used a familiar face to keep me going, but I found a lot of support—if unfamiliar—in the crowds on First. With witty signs and smiling faces, the Upper East Side really knows how to prop up the runners.
I'd rather not think about miles 18 through 23. That's where things got really tough and ugly (I'll spare you the gritty details). I walked long stretches, and shared aches and pains with other fallen comrades. An older gentleman from London and I laughed about the insanity of running a marathon. Thank you for bringing a smile to my face, Ethan!
I met my charity, Team Fox, at mile 23, which perked me up again. Parkinson's disease affects my father and family, so it's the least I could do to honor my dad. When I'm hurting, I remind myself that my pain is temporary, but his struggle is not. I was moved by all the support I received from my friends and family.
My good friend, my roommate and my boyfriend appeared in Central Park's crowd around mile 24, and I felt a boost of strength. I was able to increase my speed and a smile returned to my face. As I wound my way toward the last hill I felt a little déjà-vu, and a wave of emotion came over me… ALMOST THERE! And when I finally saw the finish line, I pushed every little last ounce of strength into my sore legs. Last year, I practically hyperventilated between sobs when I finished, but this year a calm pride settled within me as I posed for pictures with my finishing medal. I did it! I ran marathon No. 2! It was over!
The race was tougher than tough, and I may not run another marathon for a while, but I have no regrets. It was a wonderful day for running. Even though my camera malfunctioned several times and I'm not able to put together a complete time lapse from start to finish, I was able to get thousands of great shots, and I know the finished product will be something truly special. It was a humbling day to be sure, but far more good than bad came from it. And because I was able to thoroughly document the race from my own point of view, I will be able to remember and share all the details of my second New York City Marathon for the rest of my life.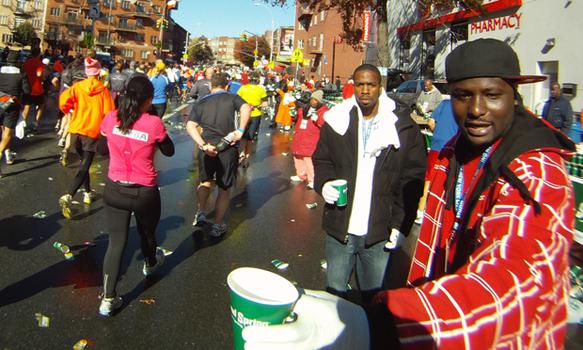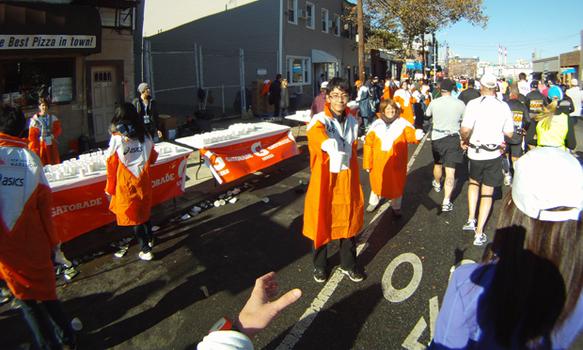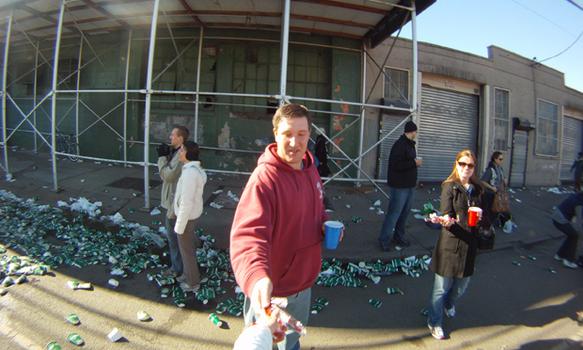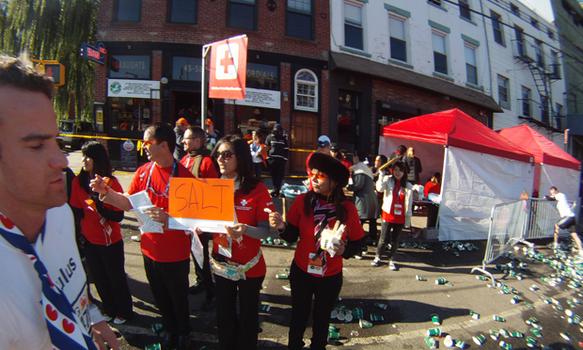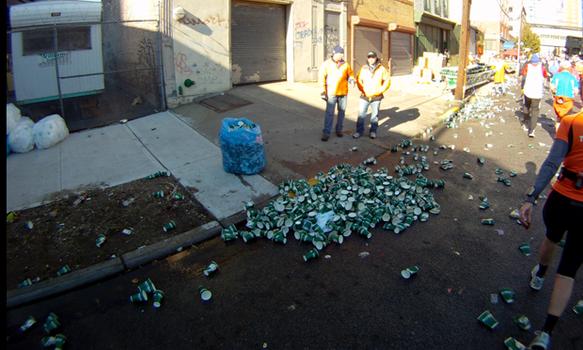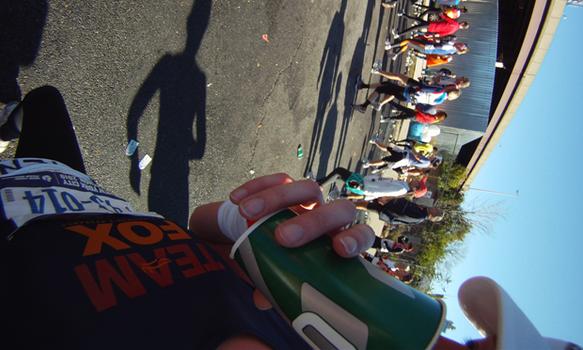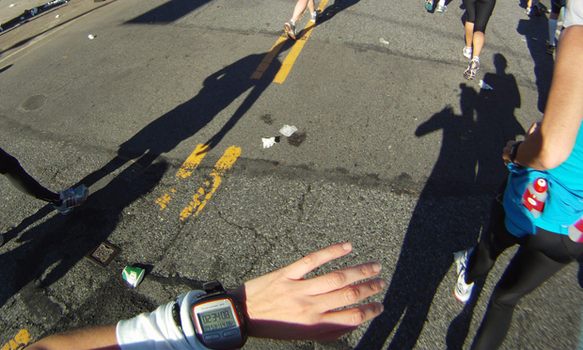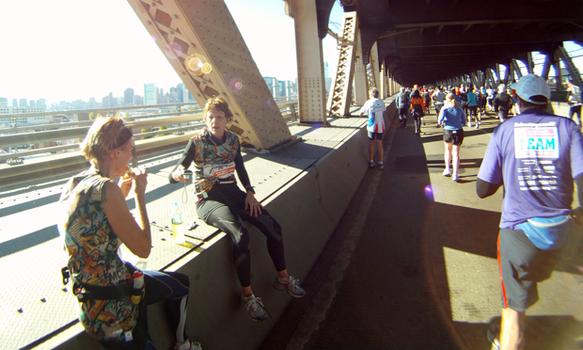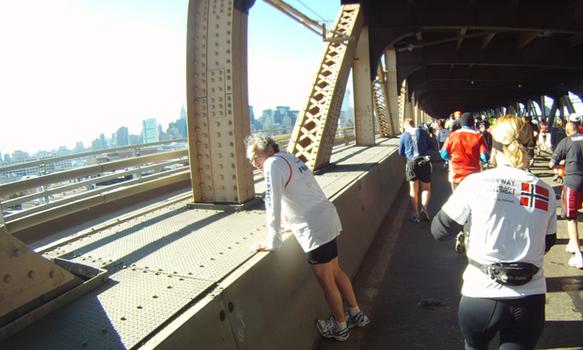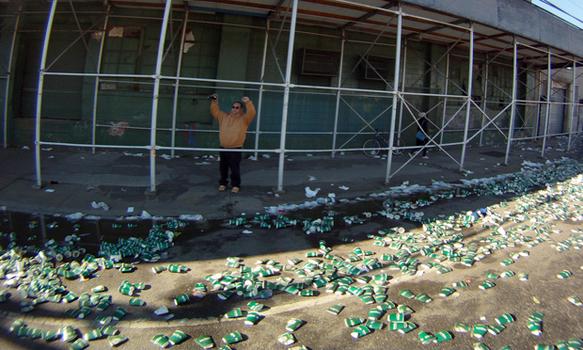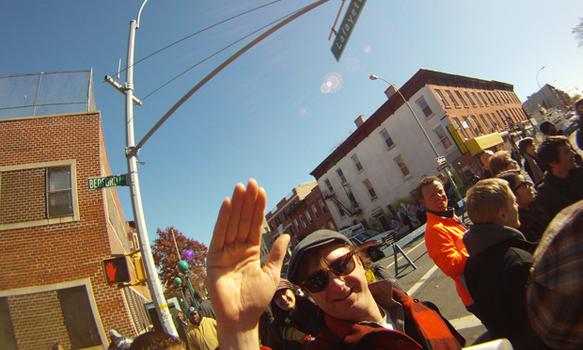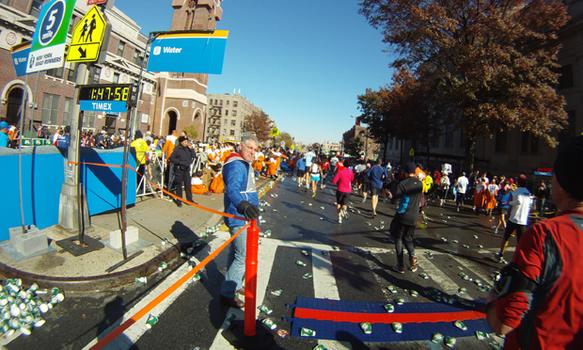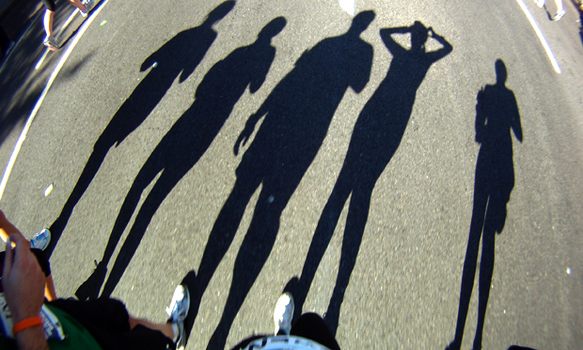 of