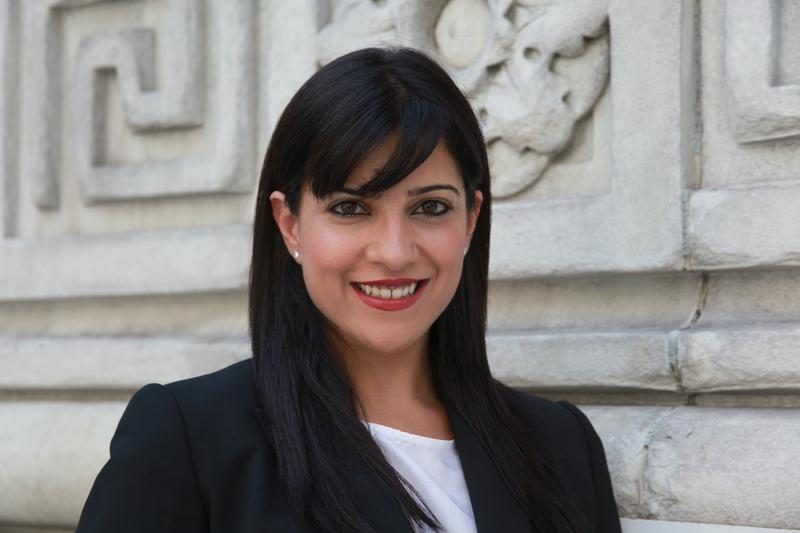 When I woke up the day after my primary loss, I was crushed. We had put an enormous amount of energy, passion, and time into the election. I personally had marched all across Queens and put up my posters and signs. I had over 300 voter-hosted house parties.
My life centered on creating a voice in Washington for those who have long been ignored. When I woke up the day after my election, I was devastated; not so much because I lost, but because I wanted to serve. I wanted to use my ideas and passion to help rebuild this nation.
I know so many candidates and incumbents who lost last Tuesday share this feeling with me. 
You spend 10 months, one year, or two years speaking and living day to day with the communities you want to serve. You meet their families and you hug their children. You listen to their struggles, their dreams, and their stories. It becomes personal. You feel a responsibility to win to make a difference in their lives.
People always say campaigning is grueling, but I consider it the most rewarding experience I have every had. It fundamentally changes you. It's the stories of struggle and hope that keep you going when you have no sleep for days on end.
People often ask you who your role models are. I would always say Hillary Clinton or Mahatma Gandhi. The campaign has now forever personalized my response to that question. Now it's the working women of New York City. The moms who work twelve hours a day and then go to a community board meeting because they want to me make sure their kids have a better life.
That's what makes it so hard to wake up the day after you lose an election. Because you feel like you let down those for whom you wanted to make a difference.
We had a lot of stars lose last Tuesday, including my dear friend Tom Perriello, the Democratic Congressman in central Virginia. The loss of these young rising stars Democrats is worrisome for the future of our party and the policies we believe in. Change was always more than a slogan, it was the audacious idea that people of good intentions could stand up and lead. People who speak about solutions and saying what is right rather than what is politically expedient. People with courage, strength, and guts.
We cannot lose people like Tom from the Democratic Party. If we are going to rebuild and recover we are going to cultivate, train, and support the next generation of party leaders. To do so we must be there for them the morning after those tough losses. We have to cultivate them through from obscurity to their rookie campaign to the halls of Congress
The Tea Party has essentially fulfilled that role on the right. Through the Tea Party, the Republican Party has opened its door to candidates like Marco Rubio who represent the future of that party.
Now, it's our turn. What are Democrats going to do to build their next bench of leadership? Where are we the morning after? Hopefully right at Tom's door, walking him through how to achieve the next path to service.
Reshma Saujani ran an unsuccessful campaign in the Democratic primary against Rep. Carolyn Maloney in New York's 14th district, which covers Manhattan and Western Queens. A community activist, attorney for hedge funds and a legal scholar, she is a graduate of the University of Illinois, received her Masters in Public Policy from the Kennedy School of Government at Harvard University and her JD from Yale Law School.