Marathon Sunday: A New Ethiopian Champ Wins the Marathon, a Chilean Miner Survives to the Finish
It's sometimes referred to as the Super Bowl of marathons. Over 45,000 runners from all 50 states and over 100 countries descended on New York City Sunday for the 41st marathon. With a cloudless sky and brisk winds, it was perfect running weather.
The race kicked off with a scramble across the Verrazano Narrows Bridge and runners coming off the exit at Dahlgren Place in Bayridge were greeted by a sign that read, "Yo! Welcome to Brooklyn USA." That was courtesy of Henry Langan, 71, who's been carting his sign out and supporting runners since the race started in the 1970s.
"I'm not a 'yo' guy myself," Langan said Sunday. But, "these guys are really courageous when they come down. I can't even believe the speeds that they do."
Langan is also infamous among the neighbors for chiding the back of the pack runners. "If you slow down a little there buddy, you can be the last person," he shouted at one. "You better slow down, there's another person behind you," he yelled at another runner.
One of his daughters told him to be nice, but his granddaughter said she thinks he's funny.
After the runners pass, the whole family helps to collect the assortment of gloves, sweaters, hats and jackets strewn along the course. They plan to bag them up and give them to charity.
As the race snaked it's way into Fort Greene and through Clinton Hill toward Queens, racers were greeted with live bands, cow bells and the now distinctive wail of the World Cup noise maker, the vuvuzela.
At the fifteenth mile, as the front of the pack crossed the Queensboro Bridge into Manhattan, the world record holder, Haile Gebreselassie of Ethiopia dropped out. He'd posted a message on his Twitter account Sunday morning that said, "I have some inflamation in my right knee, because of the long travel to NY city. No big problem, just some fluids. Hopefully the knee holds!" 
Gebreselassie, 37, is the only person to ever run a marathon in less than two hours and four minutes.
His fellow countryman, Gebre Gebremariam, 26, eventually won the race, in his New York City debut. He clocked in at 2 hours 8 minutes and 14 seconds.
Kenyan Edna Kiplaget came in first for the women at 2 hours 28 minutes 20 seconds. And a first-time New York Marathon runner, Shalane Flanagan, was the first American woman to finish second in over 20 years.
But the man many had their eyes on was Chilean miner, Edison Peña. He said he endured the two months trapped in the mine by hacking his boots in half and jogging around the narrow tunnels. He was invited to run, and despite a knee problem while crossing the Queensboro Bridge, managed to finish in just under six hours. 
Draped in the Chilean flag afterward, he told reporters, "I'm here because I want people to feel free. I want them to strive for their own freedom. That's why it was worthwhile for me to come this far to run a marathon. I struggled with myself, I struggled with my own pain, but I made it to the finish line."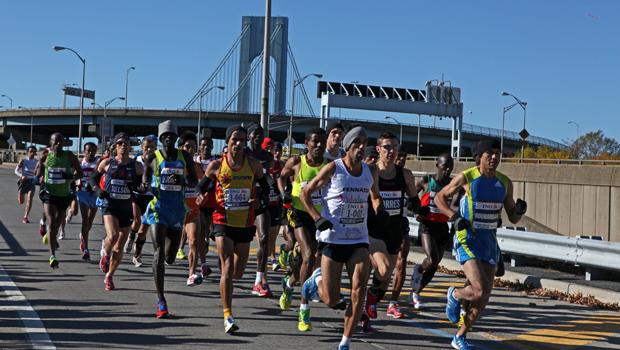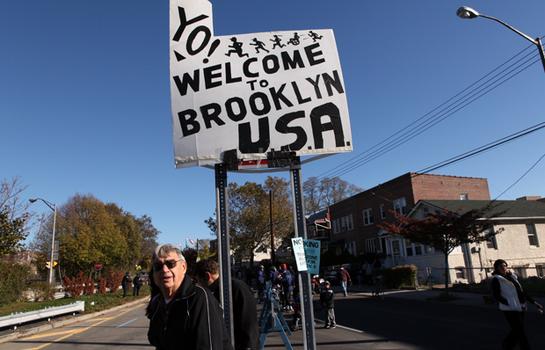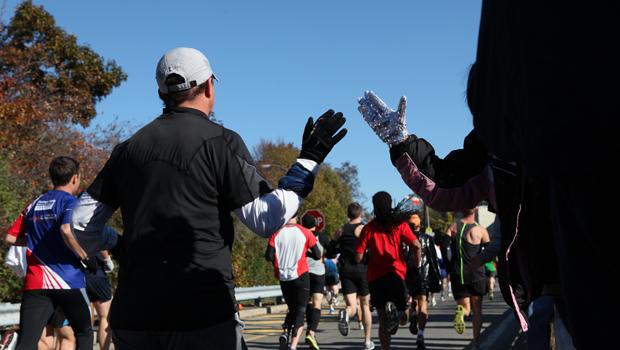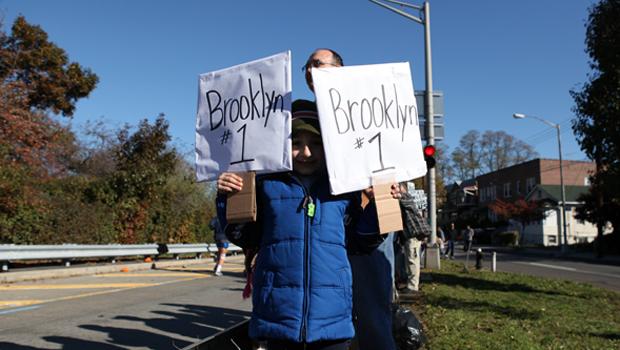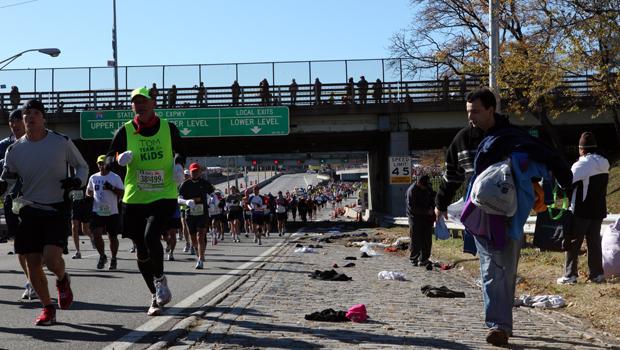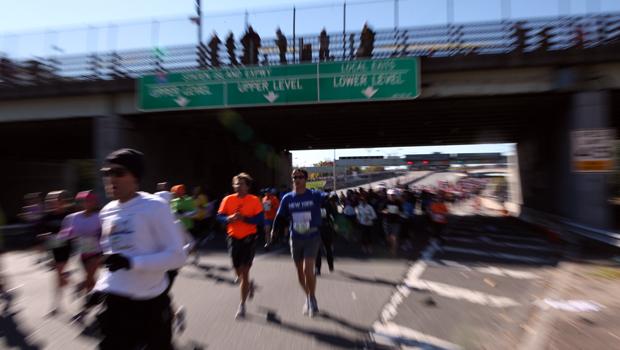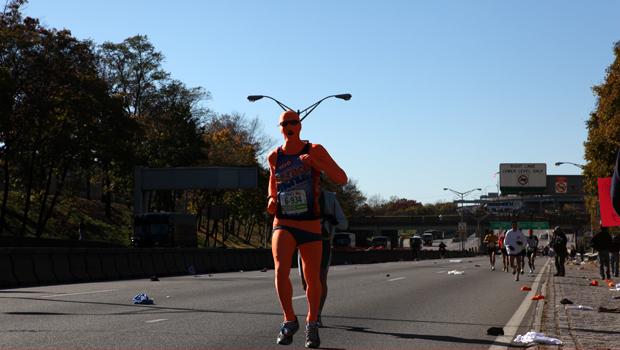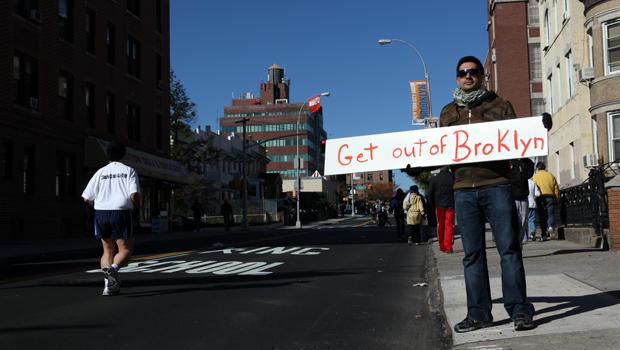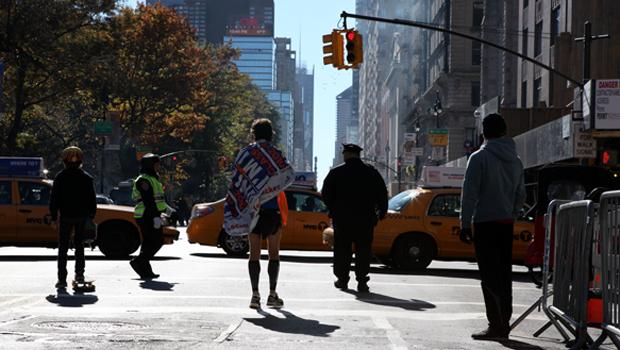 of