Hundreds Gather in Coney Island to Protest Closure of Boardwalk Businesses
There was a wake in Coney Island on Saturday, but it wasn't for a person. It was for the handful of spots on the Coney Island boardwalk that weren't granted new leases by Central Amusement International, their new landlord.
Neil Monteko, of Long Beach, was one of hundreds who showed up at Ruby's Bar to pay their respects and share stories about the 76-year-old establishment. Monteko said Ruby's is far more than a "watering hole," it's a landmark.
"I'd be more than happy to lay my body down in front of this building when they try to blast it down and replace it. This is the real Coney Island. This is what people come to New York to see. It's here and it's special and we ought to respect it."
Ruby's owners say they're consulting with lawyers to see if they can fight the closure.
Farther down the boardwalk, the operator of the beach eats spot "Paul's Daughter," Paul Georgoulakos, said he can't imagine packing up after more than four decades on the boardwalk.
"The memories are the worst. How can you put all of your memories -- 41 years -- pack everything in two weeks and go? That's very hard."
Georgoulakos said he's been warned that he must be out by the middle of this month to avoid fines.
The landlord, CAI, who leases about six acres of the amusement zone from the city, has said they plan to invest millions in a resurgent boardwalk and are looking to rent to tenants who will attract business to the area year round.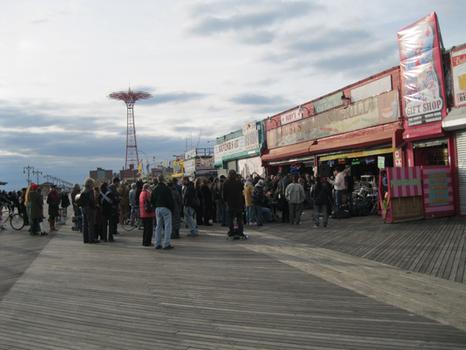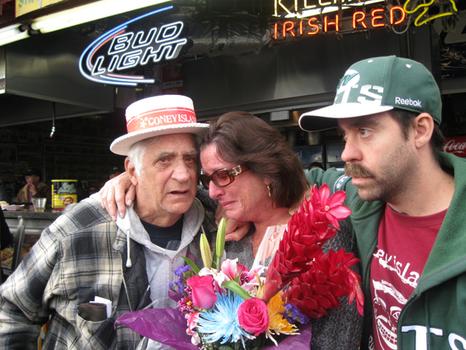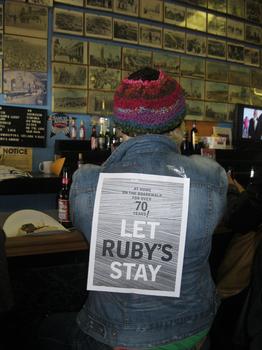 of