The Takeaway
Digital First Responders Fight Cholera in Haiti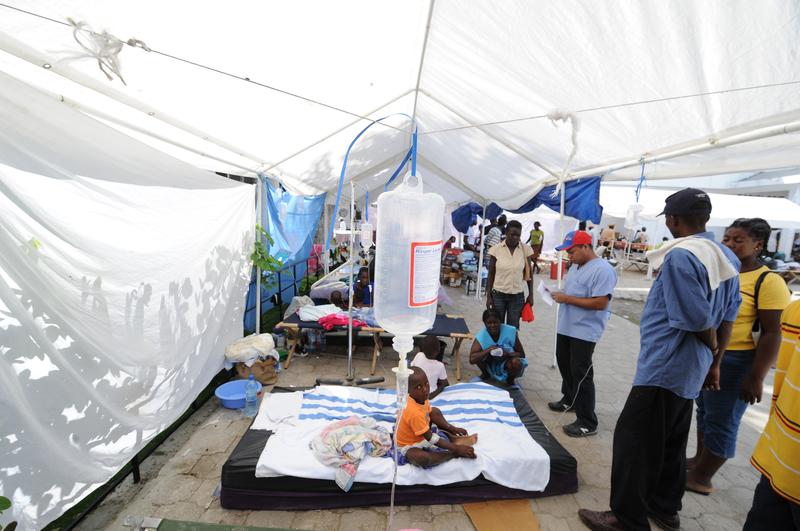 Maps and cholera outbreaks have been linked since at least 1854, a year when London residents were dying in droves from a serious outbreak of the disease. At that time, no one really understood how cholera spread, or how to stop it. But then a man named John Snow painstakingly mapped the outbreak – by knocking on doors, identifying cases, and marking them down with pencil and paper. His resulting discovery — that the disease was waterborne — saved thousands and thousands of lives. One hundred fifty years later a lot has changed, but in Haiti, Snow's technique is still using mapping technology to fight disease and it's spread.
Geo-tagged tweets and targeted text messages are on the vanguard of fighting Cholera in the new century, and the technology has grown by leaps and bounds in just the past year alone. 
Christine Thompson is part of the group that are helping to map Haiti's cholera outbreak. As president of Humanityroad.org, she organizes a group of digital first responders. Dr. Ian Rawson, managing director of Hospital Albert Schweitzer in Deschapelles, gives us an update on the cholera outbreak from a first-hand perspective.