Chilean Miner Turned Marathoner Arrives in New York City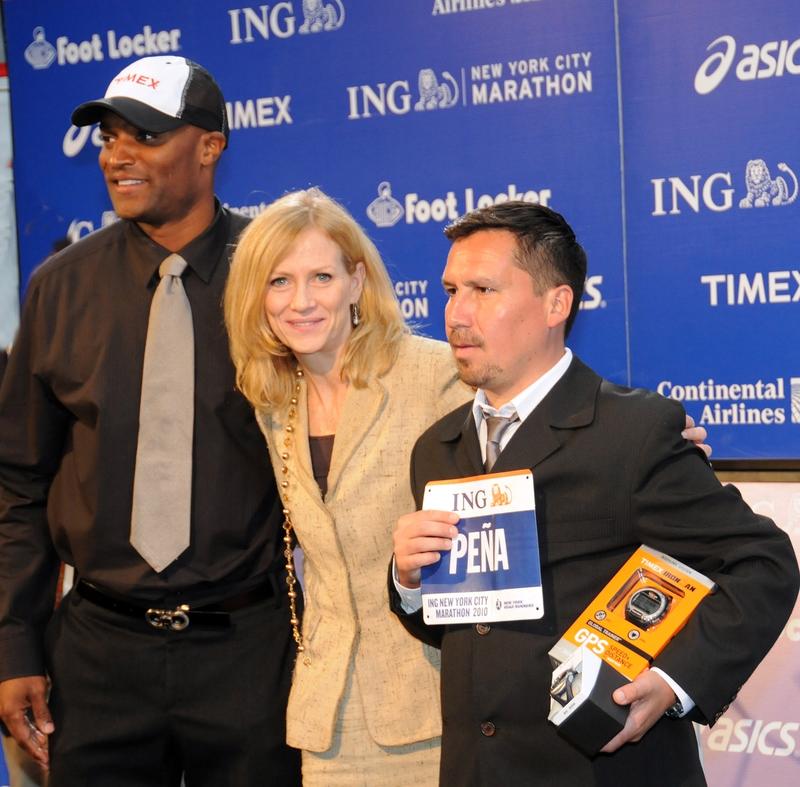 After being trapped in a mine for 69 days, Chilean miner Edison Peña is getting ready to pound the pavement in the ING New York City marathon this Sunday.
Peña was one of the 33 miners trapped in a collapsed mine in Copiapo, Chile for over two months. Before being rescued last month, Peña ran between three and six miles each day through the mine's tunnels.
For the 34-year-old miner, running helped him survive and stay motivated during the ongoing rescue.
"I was running to show that I wasn't just waiting around. I was running to be an active participant in my own salvation. I wasn't just waiting around. I was running because I was also contributing to the struggle for our rescue," Peña said.
The New York Road Runners invited Peña to come to the marathon after he expressed interest in attending. He was greeted at JFK airport Thursday morning, along with famous long-distance runner and Olympian Haile Gebrselassie and 2004 New York City marathon winner Hendrick Ramaala.
It is Peña's first time in New York City.
Through an interpreter Pena said he had never imagined he'd be running in the famous marathon.
"It's a dream come true. The first dream come true was to see the light of day again, and I had to go through all of this to be here today, and I did," he said.
Peña is still suffering from a knee injury he received in the mine, but said he hopes that he will be able to finish the race. Mary Wittenberg, president of the New York Road Runners, said his mere presence is enough.
"We're happy for Edison just to be here, so we're encouraging a walking/running approach. But he obviously has a mind of his own," she said.
While in the mine, Pena had to cut off the tops of his knee-high mining boots to run more easily. He received new running shoes and a personalized racing bib at a Road Runners press conference.
He will be among the 43,000 other runners this Sunday, but asked reporters not to judge him if his injury prevented him from finishing.
"I'd like the gentlemen and ladies of the press to kindly promise that you're not going to rip me apart in your stories if I can't stand the pain in my knee. So, show me some mercy guys," he said.