After Ballot Controversy, a Winner in Queens Council Race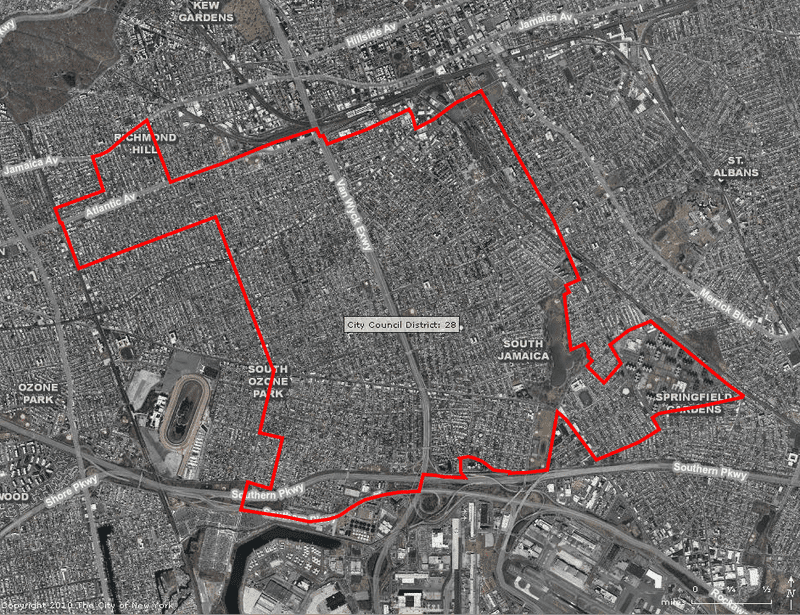 Ruben Wills, 39, a young political insider who worked for State Sen. Shirley Huntley, was elected City Council Member in a special election in Queens' District 28 on Tuesday. Wills beat out six other candidates to take the seat formerly held by Councilman Thomas White, Jr. who died in August.
The main competition turned out to be Nicole Paultre-Bell, who had name recognition from her sad history of being the fiancé of Sean Bell, the man shot down by police on the eve of his wedding. But fame counted for less than support from the Queens Democratic establishment in this election: Paultre-Bell earned 25.3 percent of the vote, compared to Wills' 31.2 percent.
In fact, Paultre-Bell did garner some big name support, even without having political experience: By the end of her campaign she had the backing of Rev. Al Sharpton, Manhattan Borough President Scott Stringer, and a number of City Council Members. It wasn't enough to win though—particularly in an election with low turnout, and a field of seven candidates. The diverse ballot included former Councilman Allan Jennings, immigration lawyer Albert Baldeo, Imam Charles Bilal, Harpreet Toor and Martha Butler. Wills ultimately received 3,347 votes to win.
The ballot itself was plagued with controversy.The special election was nonpartisan, but because of how the ballot was designed, it looked like each candidate was running on a particular party line. Wills snagged the 'Democratic line' by getting his signatures in first. Then Nicole Bell sued, saying that wasn't fair, and George Gonzalez, then the executive director of the city Board of Elections, took it upon himself to change the ballot—on his own—so that Bell wouldn't be on the 'Republican line.' Subsequently, (and for a number of other reasons), Gonzalez was fired and the ballot went back to the original design. 
But Wills' campaign attributed his win to a hard fought campaign, not his luck with ballot placement. He publicly made the rounds in the neighborhoods of District 28 on Election Day, with City Council Member Leroy Comrie at his side.
"I look forward to working with the diverse neighborhoods of the 28th Council District to address the challenges we face together," he said in a statement.
The elected Council Member will serve through 2011 and will have an opportunity to run for reelection next fall.
*NOTE: This article has been updated to reflect that Ruben Wills obtained 3,347 votes to win the election. In a previously version we erroneously published that the entire turnout was 3,347 votes, and we apologize for the inaccuracy.