Endorsement Report Cards: How Palin, Bloomberg and Christie's Picks Fared
Be sure to tune in to the Brian Lehrer Show on Wednesday at 10:20am to hear Joyce Purnick, Bloomberg biographer and Shushannah Walshe, Palin biographer, discuss the Palin/Bloomberg effect.
This midterm election, Sarah Palin, Mayor Michael Bloomberg, and Governor Chris Christie stumped for candidates in districts far and wide. They each chose strategically, at times elevating obscure candidates to national attention. But how effective is their reach?
Here's a map showing the geographic reach of Mike Bloomberg (Purple) and Sarah Palin (Pink) on the endorsement circuit. Click on each pin to see the race and the outcome. And below are midterm report cards for Palin, Bloomberg, and New Jersey Governor Chris Christie. [Map by Alec Hamilton]

View It's A Free Country Presents: Bloomberg v. Palin Endorsement Showdown in a larger map
These grades were last updated at 6:00 p.m. EST on 11/03, some races are still pending.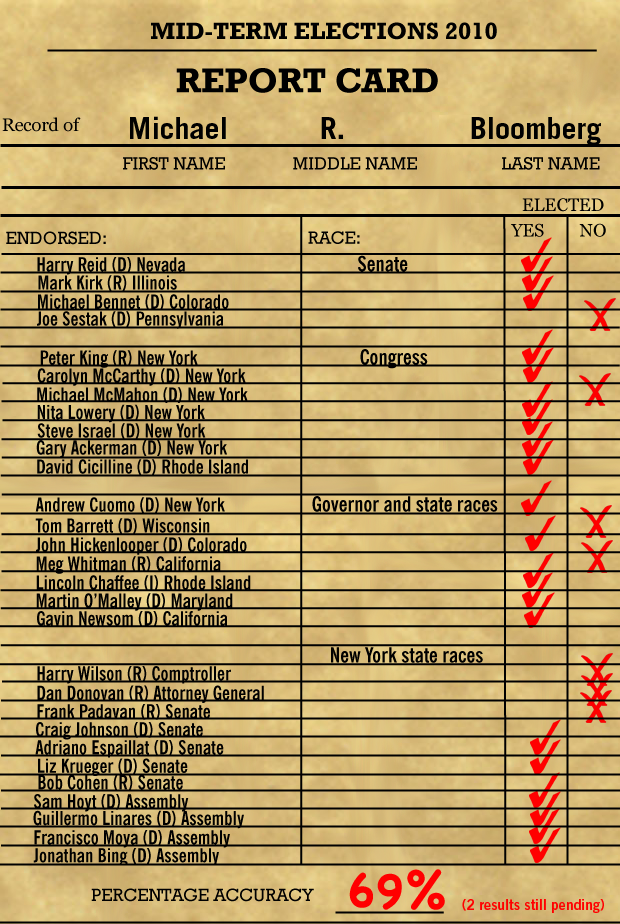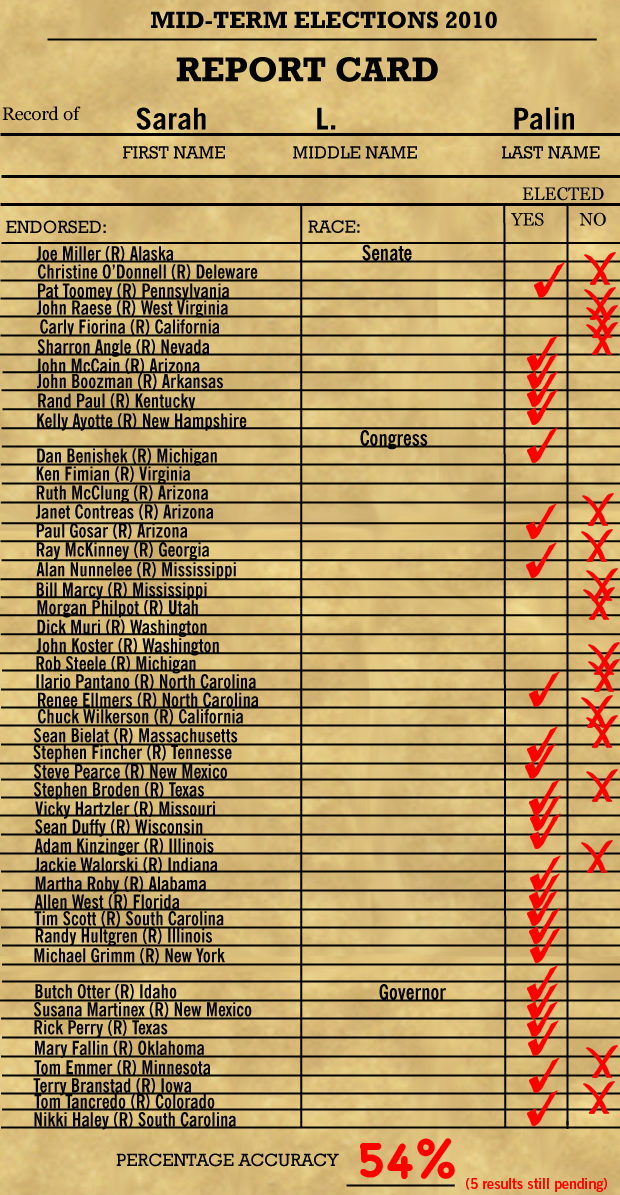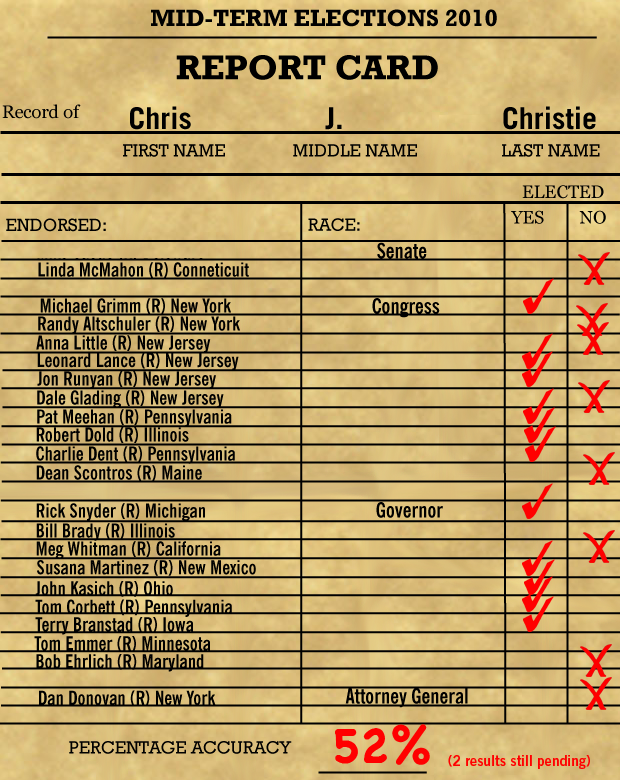 Created by: Stephen Nessen, Stephen Reader, Sarah Kate Kramer, Sarah P. Reynolds