The Takeaway
Verdict is in on Tea Party: Between a Trickle and a Wave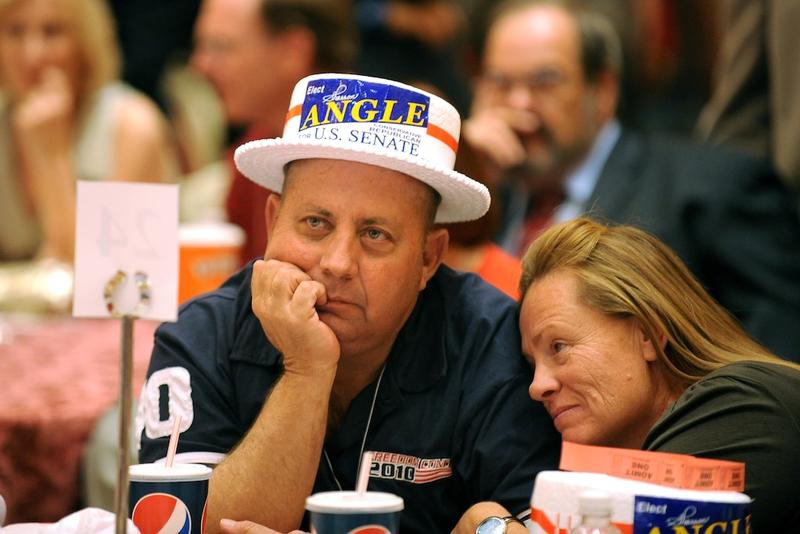 For Tea Partiers, last night's race was a mixed bag. Tea Party candidates did well in states that were already red, like Kentucky, and South Carolina, but failed to make gains in bluer states like Delaware. In Nevada, Sharron Angle, one of the most notorious Tea Party Republicans, lost to Senate Majority Leader Harry Reid, the state's wildly unpopular Democratic Senator.
Kate Zernike offers a national perspective. She's the author of "Boiling Mad: Inside Tea Party America," and writes for our partner The New York Times.
Ian Mylchreest watched the race between Sharron Angle and incumbent Sen. Harry Reid through to Reid's squeaker victory. Mylchreest is the executive producer of KNPR's State of Nevada.