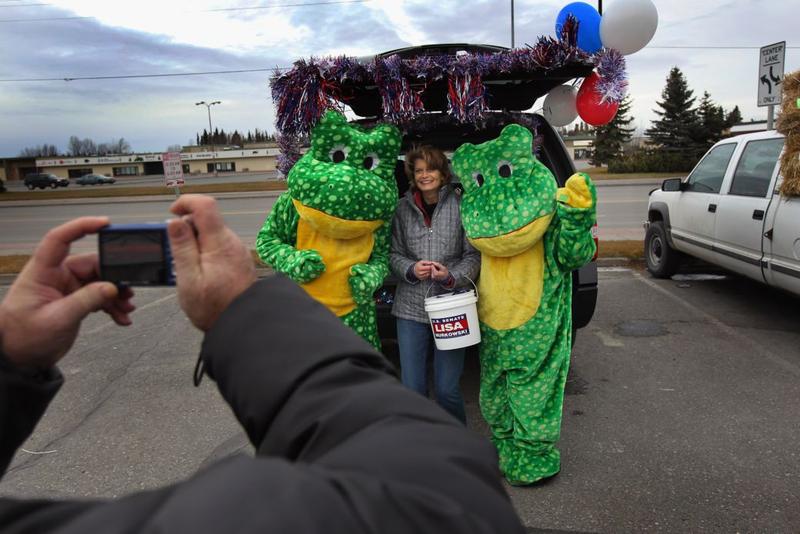 Pollster describe elections like a horse race for a good reason: leads shrink, grow, and change hands, until at the very end, someone crosses the finish line first, and a winner is crowned.
John Zogby, president and CEO of polling firm Zogby International has been monitoring these changes in the final days leading up to Election Day.
Zogby describes the race for Senator in Alaska as former-Republican Lisa Murkowski runs as a write-in candidate. In Washington, Democratic Sen. Patty Murray was starting to run away in early polls, but now she sees herself trailing by a point to Republican Dino Rossi. Democratic Sen. Barbara Boxer's strong lead in her race for re-election in California has recently shrunk as Republican challenger Carly Fiorina draws closer.
Meanwhile, President Obama was on the campaign trail this past weekend, trying to steer last-minute votes to Democrats. New York Times White House correspondent, Sheryl Gay Stolberg, was with him and she recounts his rough weekend.