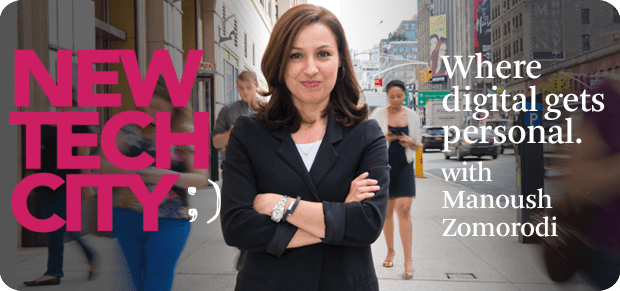 Wednesday, November 19, 2014
Not all video games are blood and gore. This list will introduce you the nuanced, mature side of the art form. 

Thursday, February 27, 2014
There is no white whale Emoji character. But that's just part of the fun (and art) of Emoji Dick.

Thursday, January 23, 2014
Feeling taxed by 2014 already? Promised yourself you'd stop being a slave to your phone? Take one short minute for this fun video guide to a digital detox. 

Wednesday, January 22, 2014
A musician supports his Brooklyn lifestyle by renting out rooms in Manhattan. And a landlord spends years trying to remove an illegal hotel operation from his building.  It's a tale of two Airbnb citizens.

Wednesday, December 18, 2013
This lively suburban mom shocked her kids by revealing she had enough bitcoins to buy a Ferrari. Then disappointed them with the news she couldn't remember where, or how, she got the new, confusing, virtual currency or how to access her stash. So New Tech City jumped in to help. 

Wednesday, December 18, 2013
Every Monday night, a Manhattan Whole Foods fills with a unique breed of "buy-local" enthusiasts. They're not there for the Brooklyn-made pickles or the Westchester apples. They come because they want to buy and sell bitcoins.

Wednesday, November 13, 2013
Check out this list for ways to convert a video game habit into an educational opportunity. 

Thursday, April 04, 2013
If you're looking for a secure career in the digital age, it may be time to get your plumber's license or learn to code.