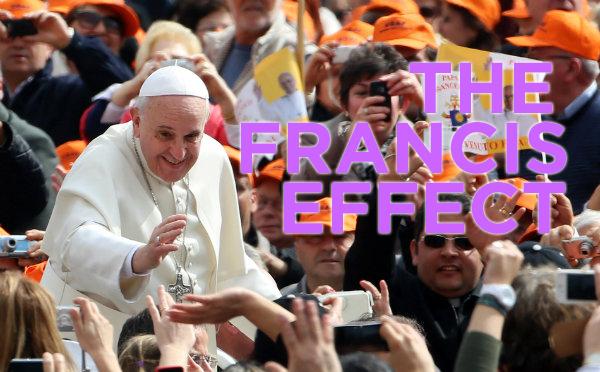 He's got approval ratings that a politician would envy. He's charmed the media. And, he's changing long-standing formalities and administrative structures at the Vatican. Pope Francis has shifted the tone and focus of the Roman Catholic Church. During Holy Week, WNYC's Amy Eddings talks to local Catholics, leaders, and lay people alike, about the Francis Effect: What it is for them, what it means to them, and how it is changing the way they live their faith.
Recently in The Francis Effect: Catholic Conversations on the Pope's First Remarkable Year

Thursday, April 17, 2014

A religious educator in an Upper East Side parish is hopeful for a Catholic Church that is once again sympathetic, merciful and compassionate.

Wednesday, April 16, 2014

Criticism over an archbishop's lavish retirement home is making waves in the Catholic community.

Tuesday, April 15, 2014
Long Island priest Andrzej Zglejszewski of the Diocese of Rockville Centre says he's trying to follow Pope Francis' benevolent leadership style.

Monday, April 14, 2014
One year into his papacy, some of Pope Francis' actions and statements have had liberals and conservatives alike wondering, because he's so shifted the Roman Church's emphasis and tone.