Every 10 years the country "counts heads" and uses those numbers to determine everything from election districts to funding levels. But the story of our neighborhoods, cities, and states is much deeper than what's in the numbers. Join the Brian Lehrer Show as we make sure our listeners count, from in-depth coverage of the census process to interactive projects and all sorts of stories about who we are and how we live in 2010.
Edit Bucket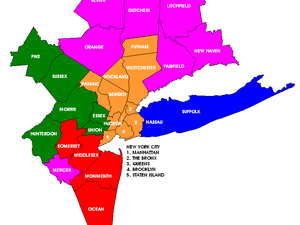 How has your community changed in the past 10 years? We need your stories to create a people's history of the New York City area since 2000. Follow the link and start participating!
On Air Schedule | New York City: New York (Manhattan) | Kings (Brooklyn) |
Latest Stories
Participate
Edit Bucket

We provided the information, you made it beautiful!
If you could ask everyone in America one question, what would it be? This year the US census is asking 10 questions that try to ...

April 1 is National Census Day, the Census Bureau's target day for everyone to mail in their questionnaires. Check out the map of nationwide returns here.
Let us know below!