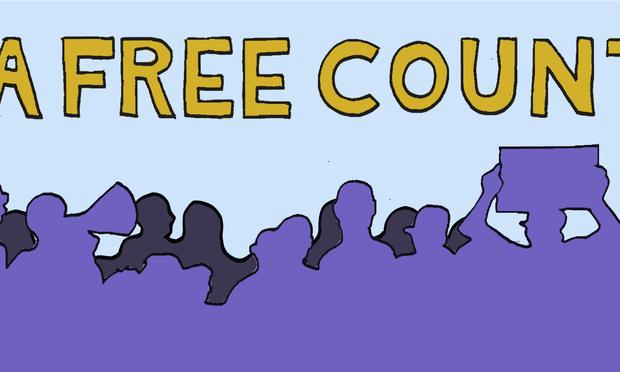 Read. Argue. Listen. Act. Everything you need to know to participate.
Recently in It's A Free Country ®
Tuesday, September 07, 2010
The Democratic US Senate primary will be decided between Kirsten Gillibrand and Gail Goode. Gillibrand has served in the Senate for the last two years, filling the seat vacated by Hillary Clinton when she became U.S. Secretary of State. This is the first time Goode has run for office.

Tuesday, September 07, 2010
As voters size up their picks this midterm election, they might wonder just where is "the change we can believe in?" If the reordering of national priorities that President Obama and the Democrats promised in 2008 has occurred, there is little sign of it in the lives of the middle class households they promised to champion.     
Read More

Tuesday, September 07, 2010
New York City's new paper ballot includes several trouble spots where voters could easily make mistakes, like those made by WNYC's Brian Lehrer and Azi Paybarah when they tried, according to experts in ballot design.
→ VIDEO: Hi, I'm A Paper Ballot! Watch Brian and Azi Struggle With The New Voting System

Tuesday, September 07, 2010
On September 14, New Yorkers vote in primary elections that will determine the final slates for federal, state and local races this November. If you are a registered voter in New York and have a designated political party affiliation, you can vote in your party's primary elections. Or if you're not sure whether you're registered, don't know who represents you, and have no idea where to go come Tuesday, fear not. We can help. 

Thursday, August 19, 2010
Submit your questions for candidates!
Read More