Tift Merritt appears in the following:

Friday, July 11, 2014
Andrew Bird and the Hands of Glory play live at the Brooklyn Academy of Music, and he talks with bandmate Tift Merritt about how to overcome the fears that go along with being a performer.

Friday, June 20, 2014
Andrew Bird, Tift Merritt, Hari Kondabolu, and Jennifer Egan join Kurt Andersen in this radio play about confronting the fear of death — and getting on with the business of living.

Tuesday, October 09, 2012
Tift Merritt performs three songs from her new album. Plus, the North Carolina native reveals a Southern superstition she maintains as a New Yorker.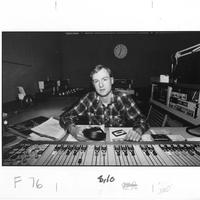 Friday, December 2, 2011
8:00 PM
In 1981, a young radio host from Brooklyn came to WNYC. John Schaefer was hired to read newscasts and introduce classical music, but soon found himself hosting a new music show that quickly became the on-air hub of the fertile downtown music scene.
Thoughout December, WNYC will celebrate Schaefer's inimitable ...

Thursday, August 19, 2010
At the beginning of the decade, Grammy-nominated singer-songwriter Tift Merritt was heralded as the next alt country queen. But over subsequent albums, she turned away from the charts and focused inward.