Philip Seymour Hoffman appears in the following:

Monday, February 03, 2014
We were deeply saddened by the news of Phillip Seymour Hoffman's death yesterday, and today we're re-airing a 2005 interview with Mr. Hoffman about his role in the film "Capote."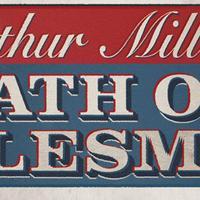 Thursday, February 2, 2012
7:00 PM
Arthur Miller's Tony Award and Pulitzer Prize-winning masterpiece Death of a Salesman, in a new production directed by eight-time Tony Award(r) winner Mike Nichols and starring Academy Award(r) winner Philip Seymour Hoffman as Willy Loman, Obie Award winner Linda Emond as Linda Loman and Andrew Garfield (The Social Network, The ...

Friday, September 17, 2010
He's most known for his acting roles in "Boogie Nights", "Happiness" and "Capote". But in this memorable 2010 interview, the Academy Award winning actor, who died Sunday in his Greenwich Village home, talks about trying out an altogether different role: film director.

Wednesday, September 09, 2009

Thursday, October 25, 2007
Academy Award-winning director Sidney Lumet, Ethan Hawke, and Philip Seymour Hoffman talk about their new film "Before the Devil Knows You're Dead." Mr. Lumet is being honored by the Museum of Moving Image for his 50-year directorial career.

Thursday, October 25, 2007
Sidney Lumet
discusses 50 years of making movies. He's joined by
Ethan Hawke
and
Philip Seymour Hoffman
, the stars of his new film. Find out how 15 Burmese plaintiffs successfully sued a giant oil corporation. Also, a travel writer's 7,000-mile journey on the silk road. Plus, the challenges Camille Pissarro ...