Peter Sellars, a director of opera, theatre and film, is renowned worldwide for his innovative treatments of classical material from western and non-western traditions, and for his commitment to exploring the role of the performing arts in contemporary society. 
He has served as artistic director of the Los Angeles Festival, the American National Theatre at the Kennedy Center, the Boston Shakespeare Company and the Elitch Theatre for Children in Denver. He is a recipient of the MacArthur Prize Fellowship and was awarded the Erasmus Prize at the Dutch Royal Palace for contributions to European culture.
Recent projects include directing John Adams's El Niño, a nativity oratorio, at the Théâtre du Châtelet in Paris, as well as the Los Angeles Philharmonic's production; Handel's Theodora; Stravinksy's The Story of a Soldier with the Los Angeles Philharmonic conducted by Esa-Pekka Salonen, a 25-year survey exhibition of the work of American artist Bill Viola; Jean Genet's The Screens, adapted by poet Gloria Alvarez, with the Cornerstone Theater Company and performers from the community of Boyle Heights in East Los Angeles; and Peony Pavilion composed by Tan Dun and featuring renowned Kun Opera performer Hua Wenyi.
He is currently a professor at the UCLA Department of World Arts Cultures/Dance, and past teaching positions include a visiting professorship at the Center for Theatre Arts at UC Berkeley.
Peter Sellars appears in the following:

Monday, November 14, 2016
Q2 Music's new podcast, Helga, features probing conversations with artists who have a unique voice and a stake in the matter of social change. The first guest is director Peter Sellars.

Monday, October 31, 2011
Shakespeare's heroine from the play Othello, Desdemona, is the subject of a new musical work getting its New York debut at the White Light Festival. We'll learn more about Toni Morrison's female-centric "Desdemona" with director Peter Sellars – plus, Malian singer-songwriter Rokia Traoré and actress Tina Benko will perform live in our studio.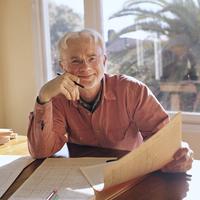 Wednesday, January 19, 2011
7:00 PM
WQXR will host a special preview of the Metropolitan Opera's staging of John Adams' iconic Nixon in China. The event will feature a discussion with Adams about his most famous opera, as well as performances of key arias by several of the leads in the Met production.