Peter Sellars appears in the following:

Monday, October 31, 2011
Shakespeare's heroine from the play Othello, Desdemona, is the subject of a new musical work getting its New York debut at the White Light Festival. We'll learn more about Toni Morrison's female-centric "Desdemona" with director Peter Sellars – plus, Malian singer-songwriter Rokia Traoré and actress Tina Benko will perform live in our studio.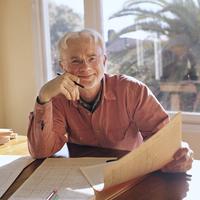 Wednesday, January 19, 2011
7:00 PM
WQXR will host a special preview of the Metropolitan Opera's staging of John Adams' iconic Nixon in China. The event will feature a discussion with Adams about his most famous opera, as well as performances of key arias by several of the leads in the Met production.