Associate Dean for Faculty Development, Carville Dickinson Benson Research Professor of Law, George Washington University Law School
B.A. Yale University, cum laude
J.D. Harvard Law School, cum laude
Professor Butler teaches in the areas of criminal law, race relations law, and jurisprudence. His scholarship has been published in many leading scholarly journals, including the Yale Law Journal, the Harvard Law Review (two articles), the Stanford Law Review and the UCLA Law Review (three articles). He has been awarded the Professor of the Year award three times by the GW graduating class. He was a visiting professor at the University of Pennsylvania Law School and the Acting Co-Director of the GW/Oxford Human Rights Program at Oxford University. He was elected to the American Law Institute in 2003.  
Paul Butler appears in the following:

Wednesday, October 10, 2012
On June 23, 2003, the Supreme Court upheld the affirmative action policy at the University of Michigan Law School. Today, just nine years after Justice O'Connor issued the Court's decision in Grutter, the Supreme Court will hear Fisher v. University of Texas, Austin, a case that has the potential to overturn affirmative action in higher education.

Tuesday, March 20, 2012
On February 26th, Trayvon Martin, a 17-year-old black high school student was visiting his father in Sanford, Florida and watching the NBA All-Star game at a house in a gated community. At halftime, he walked to 7-Eleven to buy Skittles and Arizona Ice Tea. He was on his way back to the house when a neighborhood crime watch volunteer named George Zimmerman noticed him. Zimmerman was patrolling the neighborhood in his SUV. He called 911 to report "a real suspicious guy," and then took off after Martin. The details of what happened next are unclear, but other 911 calls from neighbors record screams for help and a gunshot. Martin was discovered dead with a bullet to his chest.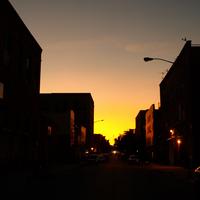 Monday, May 2, 2011
7:00 PM
Is "stop-and-frisk" an effective preemptive strategy for crime prevention or a case of racial profiling? Join panelists on both sides of the issue in The Greene Space to discuss how "stop-and-frisk" affects New Yorkers in their everyday lives.
Thursday, June 10, 2010
Jury selection is complete in the murder case against former BART police officer Johannes Mehserle against an unarmed passenger, Oscar Grant, on New Year's Day 2009; but, while the case is moving forward, many activists are concerned about the jury's racial make-up. The shooter is white and the victim is black.

Tuesday, April 27, 2010
Arizona Governor Jan Brewer signed into law one of the toughest immigration laws in the United States. The law requires police to question anyone they believe to be an illegal immigrant. Critics say they believe that this law will lead to wide spread racial profiling. The law also seems to shift the burden of proof onto the defense instead of the prosecution in a country where pratcially everyone knows the term, "innocent until proven guilty."
Tuesday, August 18, 2009
"Let me be the first to say this plainly: These judges deserve to be killed. Their blood will replenish the tree of liberty. A small price to pay to assure freedom for millions."
Internet radio host Hal Turner wrote those incendiary words on his blog and landed himself in a large and very public pool of hot water. In a case that will once again test the limits of free speech protection, the Justice Department charged that the radio host had crossed the line into hate speech, and that his words were tantamount to death threats. Mr. Turner was already on trial in Connecticut criminal court for comments made against Catholic lawmakers. ...(continue reading)
Wednesday, July 22, 2009
On Monday, Henry Louis Gates Jr, one of the nation's pre-eminent African American scholars, was arrested for breaking into his own home in Cambridge, Massachusetts. The charges have been dropped against the Harvard professor but the racial questions are still swirling. With the election of the first black man to the White House, many people thought American society was becoming "post racial." Joining The Takeaway to discuss race in America is Paul Butler, a former federal prosecutor, law professor at George Washington University and author of Let's Get Free: A Hip-Hop Theory of Justice
and our friend David Wall Rice, a psychology professor at Morehouse College.
Read David Wall Rice's blog post, Professor Gates Arrested? No Surprise
"The police engage in these who's-the-man masculinity contests. And you know there are things you can do if you don't want to get locked up: you can not look them in the eye, you can be deferential. But sometimes, when you're a black man who's tried to do the right thing your whole life and still end up getting treated like a you-know-what, you do get loud and tumultuous."
—Law professor and author Paul Butler

Wednesday, May 27, 2009
Raised in the Bronxdale Houses, New York's own Sonia Sotomayor is President Obama's pick for the Supreme Court. This morning: reaction from the Latino community; Sotomayor's history of legal opinions; and what public housing meant in the 1950's. Also: squatting makes a comeback;
Paul Butler
on
Hip Hop Justice
; and ...
Wednesday, May 13, 2009
Paul Butler was on track for the American dream. A graduate of Yale University and Harvard Law School, he was a federal prosecutor for the U.S. Department of Justice specializing in public corruption. All that changed when he was arrested on charges he claims are false. That's when he decided the system simply didn't work. He is now a law professor at George Washington University and author of
Let's Get Free: A Hip Hop Theory of Justice
and advocates that the public force major changes in the criminal justice system.