David Henry Hwang appears in the following: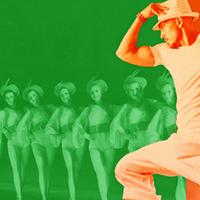 Friday, September 19, 2014
7:00 PM
Fri, Sept. 19 | NPR's Michel Martin hosts a conversation with playwrights David Henry Hwang, Bruce Norris, Lydia Diamond and Kristoffer Diaz. With a performance by Stephen McKinley Henderson.

Tuesday, March 18, 2014
Like every actor, Bruce Lee had humiliations and setbacks as he struggled to make it in Hollywood. But those difficulties eventually put him on his way to international super-stardom, and those moments are now the subject of a new Broadway play written by Tony Award winning playwright David Henry Hwang. For Hwang, this was a project that took a very long time. He joins The Takeaway to explain this new bio-play and his creative process.

Thursday, March 14, 2013
David Henry Hwang was on the Leonard Lopate Show to discuss his play, "The Dance and the Railroad," at the Signature Theatre Company. He also told us what he's a fan of -- teen pop music, anyone? Find out what else he likes.

Thursday, March 14, 2013
David Henry Hwang talks about "The Dance and the Railroad," presented by Signature Theatre Company. On a California mountaintop in 1867 near the Transcontinental Railroad, two Chinese workers struggle through poverty and hunger to reconnect with the traditions of their homeland. "The Dance and the Railroad" follows the twice-extended "Golden Child" as the second production in the Residency One: David Henry Hwang Series. It's playing at the Alice Griffin Jewel Box Theatre at The Pershing Square Signature Center.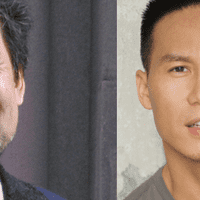 Monday, May 7, 2012
7:00 PM
This evening will feature a conversation with Oskar Eustis, Artistic Director of the Public Theater in NYC and readings by David Henry Hwang with guests Brian d'Arcy James, Francis Jue, Jennifer Lim and BD Wong,
Friday, November 11, 2011