Annie Bergen is a part-time host at WQXR. Since her 2004 arrival as WQXR's morning host, she has interviewed more than 300 arts personalities. Bergen began her radio career as the evening host at classical station WNCN of North Carolina. She has hosted music programs on WLTW "Lite FM" and at WBGO in Newark. From 1994 to 2000, Bergen was the Business News Anchor for Bloomberg Television, producing and hosting segments on culture. Prior to joining WQXR in 2004, Bergen was the Chief Arts and Entertainment Reporter for Bloomberg Radio.
Annie was born in Leavenworth, Kansas, but grew up an Air Force brat in Europe and Washington, D.C. She makes her home in Manhattan and Jersey City, NJ. Her passion for the arts keeps her out and about, at the latest theater and performing arts events. She also enjoys listening to her extensive Brazilian music collection.
Shows:
Annie Bergen appears in the following: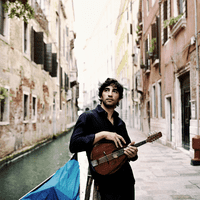 Thursday, March 12, 2015
7:00 PM
Thurs, Mar. 12 | Sold out. Watch a live video webcast of this special evening of Vivaldi and more Thursday at 7pm.

Monday, March 24, 2014
On March 21, WQXR presented the award-winning Chiara String Quartet in a concert performed completely by heart and without relying on any printed sheet music. 

Friday, August 26, 2011
The requiem that stands out for me is the performance I heard of Brahms's Ein Deutsches Requiem (A German Requiem) shortly after the attacks of September 11, 2001. The performance was by the New York Philharmonic under the direction of Kurt Masur at Avery Fisher Hall. A collective feeling of wounded angst could be felt as audience-goers entered the auditorium.