Amy Sedaris appears in the following:

Friday, November 18, 2016
Amy Sedaris and Mo Rocca offer advice on dealing with family, Radiolab's Robert Krulwich tells of a lovesick turkey, and we call Butterball's hotline for life advice.

Friday, February 12, 2016
Actress Amy Sedaris shares her fond memories of waiting tables on Valentine's Day. 

Monday, November 16, 2015
Amy Sedaris and Mo Rocca offer advice on dealing with family at the holidays, the NY Times' Sam Sifton rails against appetizers at Thanksgiving, and Kenji Lopez-Alt talks turkey science.

Sunday, November 23, 2014
Amy Sedaris offers advice on dealing with family who are drunk or confrontational at the holidays. Plus, Radiolab's Robert Krulwich on the time a turkey fell in love with his wife.

Friday, October 31, 2014
Dan Pashman, host of The Sporkful, joined us in The Greene Space for the first live taping of his WNYC podcast that explores new and better ways to eat.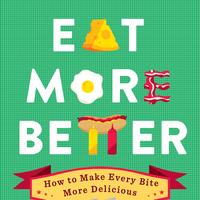 Wednesday, October 29, 2014
7:00 PM
Join Dan Pashman for a taping of WNYC's The Sporkful. With guests Amy Sedaris, Radiolab's Robert Krulwich and cronut creator Dominique Ansel.  A live video webcast will be available.
Monday, June 20, 2011
Amy Sedaris talks about the new film "The Best and the Brightest," which she and John Hodgman star in, along with Neil Patrick Harris and Bonnie Somerville. It's a modern-day comedy about a couple's struggle to get their daughter into a private kindergarten. An innocent ploy turns into sexual blackmail and creative persuasion. "The Best and the Brightest" opens June 24  at the Quad Cinema. Amy will also discuss "Great Speeches & Other Outbursts," a benefit for 826NYC hosted by Sarah Vowell at Symphony Space June 20. Hodgman and Sedaris will be performing along with Ira Glass, John Oliver, Eric Bogosian, and others.
Friday, December 03, 2010
Amy Sedaris returns to pick the winners of our Cheap Craft Contest! Listeners have submitted photos of their crafts made with found objects and things they already have on hand, and people have used all kinds of materials—from popsicle sticks to wine corks to old socks to plastic shopping bags. Amy Sedaris will share her holiday craft ideas and explain how she chose the winning crafts. Winners will receive a signed copy of Amy's new book, Simple Times: Crafts for Poor People, and a Leonard Lopate 25th anniversary tee-shirt!

Thursday, November 25, 2010
This whole week we're talking about home. And we're asking our guests and listeners: what does home look and sound and taste like to you?
If you're Amy Sedaris, the answer might very well be tinfoil balls and seashell toilet seat covers.
Wednesday, November 24, 2010
Thursday, November 04, 2010
Amy Sedaris, America's most delightfully unconventional hostess, talks about the joys of crafting. Her new book Simple Times: Crafts for Poor People shows that crafting is pleasurable and constructive. It includes instructions for popular crafts and gifts: crab-claw clips, tinfoil balls, and crepe-paper moccasins, hints for getting inspired, and includes recipes for cooking your own edible crafts. She'll also launch a listener craft contest!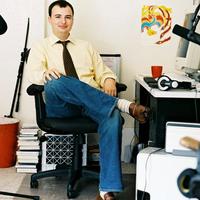 Friday, October 22, 2010
7:00 PM
The Sound of Young America returns to New York City for its second stint at The Greene Space at WNYC. Hosted by Jesse Thorn, The Sound of Young America will present its signature blend of comedy, cabaret, and music in front of a live audience.

Friday, October 20, 2006
Imagine if Martha Stewart downed a few highballs and went to town on recipes from Betty Crocker --- you'll begin to get a sense of Amy Sedaris's new book. I Like You: Hospitality Under the Influence seems to be a spoof of classic entertaining manuals from the ...

Friday, April 21, 2006
The contest is closed, so you can't post anymore, but you can look as much as you want. We hope you had a crafty good time, I know we did! Thanks to all of you crafty participants who submitted amazing googly-eyed food products!
Listen to the show from Friday, February 9th at noon to hear Amy Sedaris and Leonard Lopate go googley eye-to-eye.