Adam Ragusea appears in the following:

Thursday, October 16, 2014

The Georgia town was home to Otis Redding, Little Richard and Capricorn Records, a label that played a key role in the birth of Southern rock. Now, many of the city's musical landmarks are threatened.

Sunday, September 28, 2014

The Atlanta Symphony Orchestra was supposed to open its fall season last week but, in a scenario that has become familiar, contentious contract negotiations led to a lockout of musicians.

Monday, July 21, 2014
An average of 38 kids die in a hot car every year in the U.S. We look at the science of why cars get so hot so fast, and why children are more vulnerable.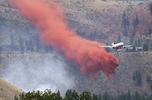 Monday, July 21, 2014
Nearly a million acres are burning across the two states, and thousands of firefighters are working to contain them.

Wednesday, July 09, 2014
Flint Dollar had to leave a Catholic school after officials learned he plans to marry his partner. Federal anti-discrimination laws don't cover sexual orientation, so he's fighting back another way.

Wednesday, June 18, 2014
Georgia prisoner Marcus Wellons, who was convicted in the 1989 rape and murder of a teenage girl, was the first prisoner put to death since the horribly botched execution in Oklahoma seven weeks ago.
Friday, May 02, 2014
Films like Food Inc. and King Corn highlight the evils of big agriculture. Now farmers are hitting back with their own movie, Farmland. It was funded by the U.S. Farmers and Ranchers Alliance.
Thursday, April 24, 2014
JFK is running for a Georgia state Senate seat this year — John Flanders Kennedy, that is. He's a Republican, but his signs bear an uncanny similarity to the logo the former president once used.
Friday, April 18, 2014
Metal superstar Robert Trujillo never spoke with the late Jaco Pastorius. But Trujillo is funding a film and a new compilation of demo recordings from his personal bass guitar hero.
Monday, April 07, 2014

Tighter regulations on ivory coming in and out of the U.S. could have a profound impact on musicians who travel with antique instruments.
Thursday, September 05, 2013
Republican Rep. Austin Scott held a town hall meeting in Thomasville, Georgia, Wednesday. Among the topics that constituents were there to talk about: Syria. Scott told constituents he doesn't plan to support the resolution authorizing U.S. military strikes in Syria.
Monday, August 12, 2013
Warner Robins, Ga., is a booming community that is entirely dependent on civilian Defense Department employment. The local Air Force Base is massive, but because it's mostly a logistics depot, the bulk of the employees are not service members.
Thursday, May 30, 2013
It's that time of year again: The Atlantic hurricane season begins Saturday and lasts six months. In past storms, some people have chosen not to evacuate because many shelters don't take pets. So Georgia decided to create a shelter exclusively for animals.
Saturday, September 08, 2012
Among the many sea changes enacted in one struggling school district is a mandate no one expected. All students, of all grade levels, are being enrolled in Chinese language classes. The superintendent says being familiar with Asian culture is crucial to students' future success.