October 16, 2011 11:54:41 PM
: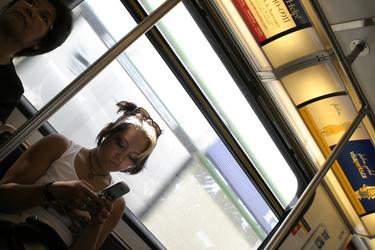 :
I've been taking occasional subway pictures for a good
many years now. Here's the best of 4 from one day...
8-21-2006. In Vancouver, B.C. I've not yet had to opportunity to do so in NYC. But i'd imagine that in NYC as well people on the train are now more likely to be absorbed with their electronic devices than with their. Rows of people behind their newspapers is a vanished sight...
www.see360studios.com