October 08, 2011 03:41:23 PM
: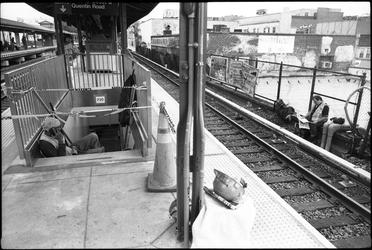 :
This photo was taken a week ago waiting for the Q train at the Kings Highway station. Construction workers enjoying a break during ongoing subway renovations.
The moment I saw the worker to the right reading his paper, It immediately reminded me of Lewis Hines Empire State Building workers taking their lunch break.