October 06, 2011 09:25:06 PM
: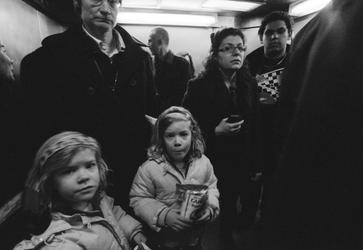 :
Winter 2009, 168th St. elevator - 1 and A train
I almost didn't take this picture. I was inspired by the twins and the random collection of people. The faces perfectly depict New York City attitude: "Whataya lookin' at?".
I was in love with the moment, so I snapped.