October 06, 2011 01:21:36 PM
: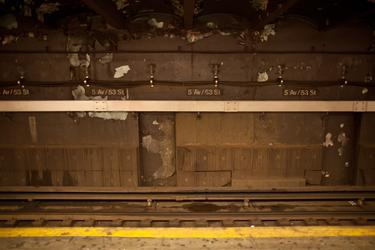 :
Like the city above it the New York Subway's story has been told many times over but there are still many more to tell.
One of only two shot on a recent trip to NY this image is a portrait of the subway. Pealing paint like skin, loose stones like bad teeth and possibly in need of a good wash.
The subway and New York have seen a lot of life and it shows in such a beautiful way.