October 06, 2011 12:37:28 PM
:
Bartosz Jaworski
photographer from Poland, 25 years old.
: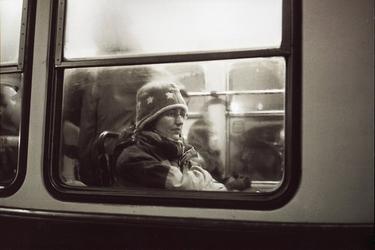 :
This is one of the photo I made during my project. Wpisz tekst lub adres witryny albo przetłumacz dokument. unfortunately it wasn't shoot in NY becouse, of course, whole project was born in Poland, Cracow. But i think that public transport is similar all around the world.
Few words about my project:
We are traveling every day, all our life, each every day. By buses, trams, metro, planes. Public transport became a part of our life. Inside the vehicles we heve a companion -- the other passengers. We always see them but we almost never think about them. Why? They are the same person as we are, with their problems, with their lives and jobs. When i was making my tram project i was trying to show how focused they are.
The trip to work is not just a moving from point A to point B. It's preparing to another hard day. Moment of silence before time of loud. It's like when you are in a tram you are not actually at home, but also not yet at work. It's a place where you always have your free time.