October 06, 2011 12:27:04 PM
: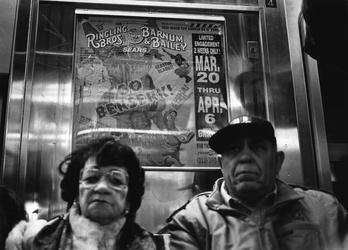 :
This photo was taken in the 1990"s on the number 1 IRT train.
The image underscores the fact that you see endless fascinating faces everywhere in NYC. The subway is a place of close proximity and a place of curious "interiority." We stay in ourselves but we look, we look, all the time.