November 30, 2010 04:49:49 PM
: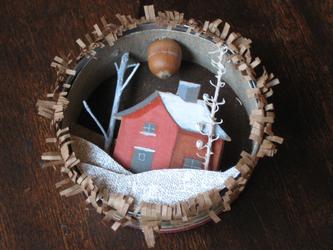 :
Each year I construct handmade holiday ornaments out of recycled material. The materials used are from items around the house & yard (OK, I live in NYC...the streets).
Items include: a tuna can, cardboard, paint from the paint bin, canvas scraps (I'm an artist), twigs, branches, acorns scavenged from Central Park (I made sure to scrub all of the meth off) and craft paper I shredded from the supermarket bag.