November 28, 2010 10:41:05 PM
: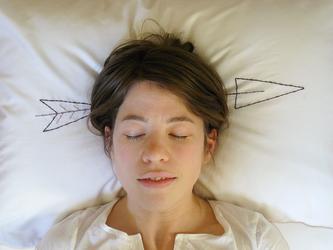 :
Got an old pillowcase and some thread? I did! I embroidered a bow and arrow across a pillow case so that when you lay on it you look like you've been shot with an arrow. Ouch!
Materials - any pillowcase(s) that you have, embroidery thread or any thread really, and a pencil. Trace or draw your design on the case and stitch away. Embroidery is a great way to spruce up linens, pillows, and clothes or customize gifts for friends!