November 27, 2010 06:26:12 PM
: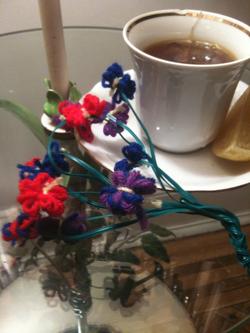 :
Twist-tie Bouquet
Materials: Twist Ties and Colored Yarn.
This was a craft that was given to Amy Sedaris while she was in Durham, N.C. on the book tour. The gentleman said his grandmother made them. Amy asked that I submit this under my name, so that she could pick it as the winner.