December 22, 2012 03:00:11 PM
: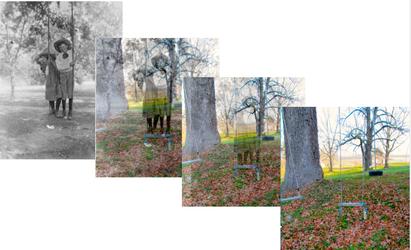 :
four images from two image from 1890 and 2012
from a swing site in front of a home called The Bower. owned by the Dandridge of old Virginia. Still in the family. the swing location could very well be the same then and now.