April 05, 2012 09:12:45 PM
: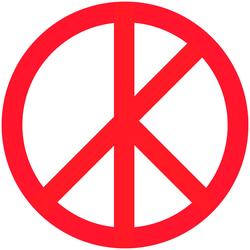 :
Convergence of 2 signs; a little more in tune with the worlds rate of peace. NO PEACE. Both this image and the previous submission are graphic versions from my recent paintings, this was the first of the two images I created, but since Im not advocating NO PEACE, I made the subsequent version, STOP NO PEACE.
One Love, PEACE OUT.