"

"Before the fight I pray for the other fighters. I don't pray that they're going to win. I pray that they don't get hurt. Then I ask God to lead me in battle. That's what the fights are to me, battles. One army against the other."

Recommended Links
TIARA BROWN (Lightweight 132lb/60kg)
Age: 23
Age started boxing: 13
Record: Gold Medal 2012 Women's World Championship at 125lbs
Tiara started going to the boxing gym with her two older cousins when she was 13. She loved it, but her track coach convinced her to focus on her running. And running led to a full college scholarship.
Brown was the first person in her family to go to college. She took up boxing again while studying for her degree in Criminal Justice. No one took her ambitions seriously until 2009, when she took second place at the USA Boxing National tournament.

This year, at the age of 23, she's ranked number two in the nation. But she has her eyes on the number one spot. She recently moved from her home in Fort Meyers, FL to train at Headbanger's Gym in Washington DC.  She rents a room from an elderly woman and spends eight hours a day at the gym, coming home only to eat, sleep and pray.
Brown depends on sponsors, food stamps and whatever her mother, a social worker, can send her. Last week she had $6 in her bank account.  She says, "I can't lose. So I have to win. There is no plan B. That is plan B. Win. Plan A is win. Plan C is win."
At the Olympic Team Trials, Brown did lose - foiling her plan to head to London for the Olympics. But a week after losing, she became a national champion in a different weight class, then went on to China where, at the Women's World Championships, she took the gold.
See Sue Jaye Johnson's New York Times video.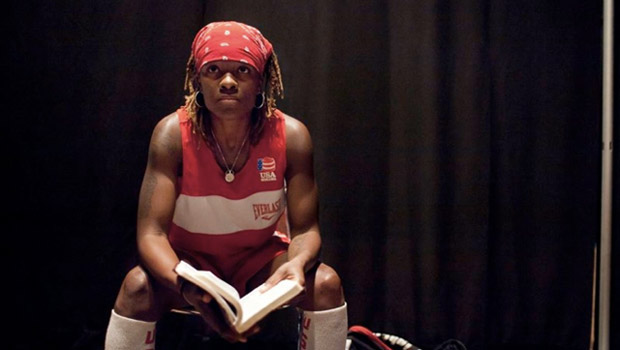 More in: