Edit Bucket
Monday, January 19, 2015
Rep. Charles Rangel and co-host Dr. Melissa Harris-Perry were among those who joined Brian for his annual MLK Day celebration at the Apollo Theater. Hear excerpts from the event.
Events
Edit Bucket

Wednesday, February 11, 2015
7:00 PM
Edit Bucket

Friday, January 23, 2015 through Sunday, January 25, 2015

Saturday, January 24, 2015 through Wednesday, February 11, 2015

Wednesday, February 25, 2015 through Tuesday, December 15, 2015
Edit Bucket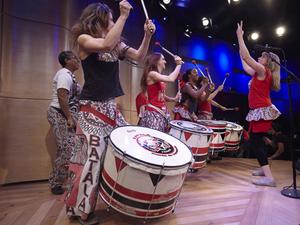 On-Demand Video: A CELEBRATION HONORING DR. MARTIN LUTHER KING, JR.
From spoken word to dance, performers showcased the role of movement in activism with works influenced and inspired by the legacy of Dr. King.
Co-hosted by WNYC's John Schaefer of Soundcheck and Wes Jackson, founder of the Brooklyn Hip Hop Festival.
Spotlight On
Edit Bucket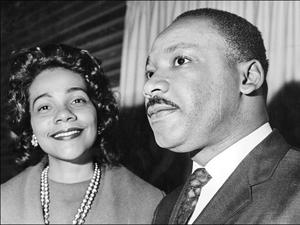 Monday, January 19, 2015
In 1961, reporter Eleanor Fischer went to Atlanta to interview Dr. King and his family. In this interview, Mrs. King discusses her husband's commitment to nonviolence.